BlackBerry's Latest Fire May Mean More Bad News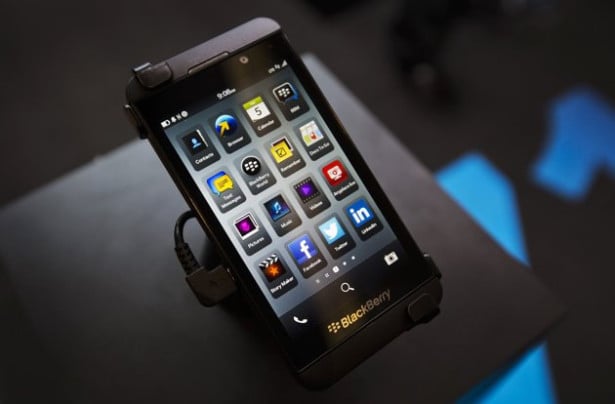 BlackBerry (NASDAQ:BBRY) is struggling to keep its head above water, but it's pushing some of its people under so it can do so.
When the company released its disappointing earnings report last month, BlackBerry knew it would be facing disappointed shareholders, evidenced by a 31 percent drop in shares by the close of Friday markets in New York that week. While the Canadian smartphone company swore it was in the midst of conducting a full-blown comeback, the earnings report illustrated its failure to turn a profit in the first full quarter of availability for BlackBerry 10 devices.
Though CEO Thorsten Heins maintained at the company's annual shareholder meeting on Tuesday that the Blackberry 10 launch wasn't completely disastrous, the smartphone maker will still need to make some cuts. It currently employs about 11,000 workers but had to lay off about 5,000 employees during the year. And Tuesday's news marked one of the biggest cuts yet: Richard Piasentin, Blackberry's head of U.S. sales, was let go.
According to The Verge, Piasentin told reporters last year: "I want to convey that fighting spirit that's in BlackBerry. People don't get it till it's totally done — that's why we're making some very difficult decisions right now. We believe [BlackBerry] is at the beginning of a transition that will change the way people communicate."
Blackberry didn't comment on Piasentin's firing, but his will likely be the first of many the company will be forced to make. Continued lackluster sales despite the new round of BlackBerry 10 devices running the revamped, touch-centric OS evidence illustrate that the smartphone manufacturer is in dire straits. Microsoft has even made claims that Windows Phone has surpasssed Blackberry to become the third most popular mobile platform, but that has yet to be confirmed.
Shareholders will now be forced to make decisions. They've waited patiently to see whether BlackBerry could recover from its continued losses and regain market share from Apple (NASDAQ:AAPL) and Samsung (SSNLF.PK), but after the most recent failed earnings report and subsequent stock plunge, many of its top institutional shareholders are encouraging a sale of part or all of the business.
Still, Heins considers the recent losses a "passing trend," and is focusing his concentration on the new devices in the BlackBerry 10 line that are on their way for 2013.