BlackBerry's Quarterly Loss Sends Investors Running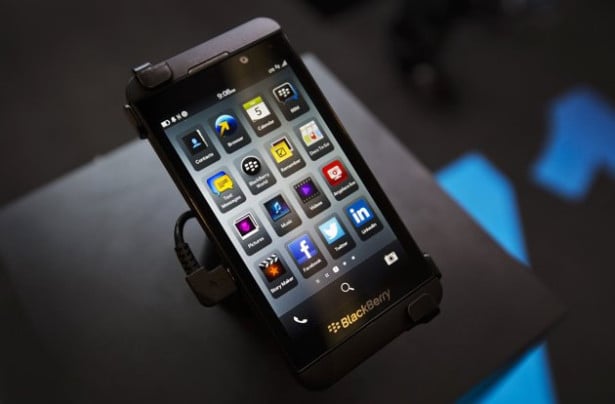 Since BlackBerry (NASDAQ:BBRY) announced in November that its new platform — BB10 — was finally, truly going to be released in January, shares of the smartphone maker have gained 78 percent. It is clear that the company's future is dependent on the success of that new mobile operating system, its first new product launch in more than 18 months.
But a great deal of that runup is because many investors are still betting against BlackBerry. As of June 14, nearly 35 percent of shares were held by short-sellers who think that the company will fail. That is very large percentage.
The company arguably invented the smartphone with its BlackBerry, and the device dominated the market for several years after its release in 2003. But with the launch of more complex devices, like Apple's (NASDAQ:AAPL) iPhone and phones run on Google's (NASDAQ:GOOG) Android, its share of the worldwide smartphone market dropped from 20 percent in 2009 to just 5 percent last year.
BlackBerry meant for BB10 and its two new devices — the touch screen Z10 and the Q10, with the mini keyboard favored by many traditional BlackBerry users — would help it carve out a foothold in the smartphone market. The first quarter was meant to be BlackBerry's first opportunity to prove that it was making a comeback. However, the company's struggle to compete against Apple's iPhone and Samsung's (SSNLF.PK) line of smartphones resulted in a loss of 13 cents per share on sales of $3.1 billion.
Analysts polled by Thomson Reuters had estimated the company would report a profit of 6 cents per share on a revenue of $3.4 billion. This miss pushed BlackBerry's shares down as much as 25.90 percent to $10.73 in pre-market trading after results were reported Friday.
Even though the new platform was meant to drive the turnaround, BlackBerry hardly mentioned BB10 in the news release. What the company did say was that overall smartphone shipments rose 13 percent to 6.8 million over the quarter, although it did not say how many of those were BlackBerry 10 devices. For analysts, those numbers indicate that sales of the new devices were not as good as they had hoped, and they will be looking for more information about sales during Friday's conference call.
"Quite frankly, the fear is that with a full quarter of (the new) BlackBerry 10 sales – we haven't received the BlackBerry 10 unit numbers yet – but certainly it doesn't bode well for the initial BlackBerry 10 launch, particularly the Z10. But even the outlook for a Q2 loss doesn't bode well for the Q10 either," Morningstar analyst Brian Colello told Reuters.
The Z10 only hit store shelves in the critical United States market at the end of March, and the Q10 was not available for sale until after the end of BlackBerry's first fiscal quarter.
As the company described it, the journey to recovery is just beginning. "During the first quarter, we continued to focus our efforts on the global roll out of the BlackBerry 10 platform," said Thorsten Heins, President and Chief Executive Officer of BlackBerry, in the earnings release. "We are still in the early stages of this launch, but already, the BlackBerry 10 platform and BlackBerry Enterprise Service 10 are proving themselves to customers to be very secure, flexible and dynamic mobile computing solutions."
Still, BlackBerry said that given the "highly competitive" smartphone market," it expects to post another loss for the current quarter.
Follow Meghan on Twitter @MFoley_WSCS
Investing Insights: Is T-Mobile the Next Hot Mobile Stock?