Bobbi Brown Joins Yahoo as Editor-in-Chief of Yahoo Beauty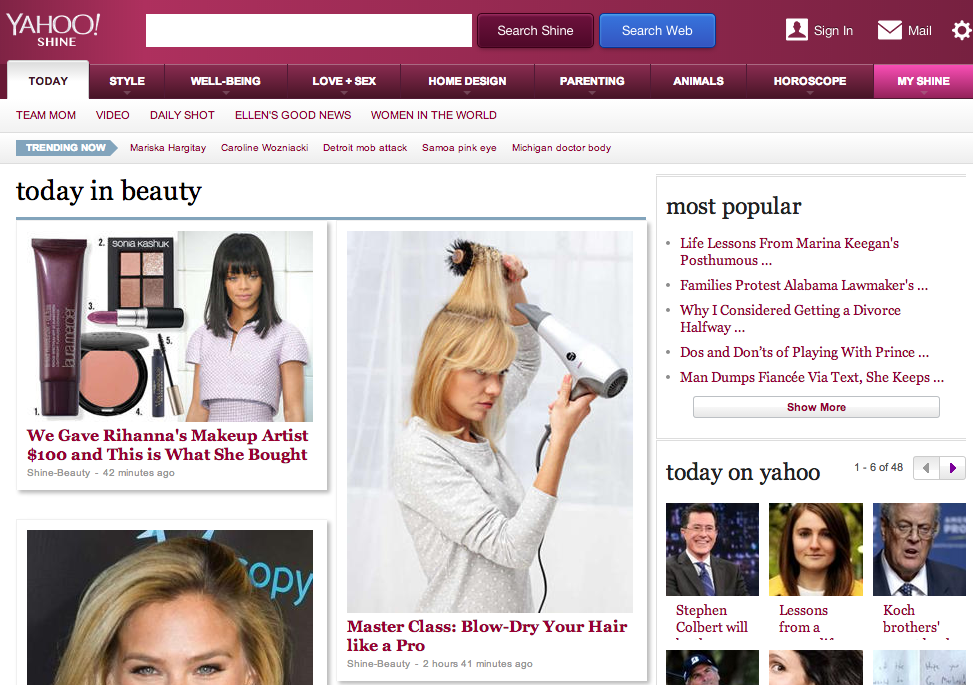 Yahoo (NASDAQ:YHOO) just got a new beauty Expert-in-Chief. Makeup guru Bobbi Brown is joining Yahoo as the Editor-in-Chief of Yahoo Beauty.
The announcement came from Yahoo on Wednesday in a post on its official Tumblr account. Yahoo praised Brown, the founder and Chief Creative Officer of Bobbi Brown Cosmetics for her knowledge and experience in makeup. Brown, who has also authored eight beauty and lifestyle books, sad she was excited to join Yahoo for the opportunity to reach women.
"I'm excited to take on my new role as Editor-in-Chief of Yahoo Beauty. In my career as a makeup artist, I've also had the amazing opportunity to write, create, and teach," said Brown. "In this new role, I get to combine my interest in education and empowerment by curating amazing visual content that will teach women how to be their best selves. Beauty is not just about makeup, it's about lifestyle and confidence."
Yahoo representatives are just as pleased that Brown will be joining the company, effective April 21. "Bobbi will bring her beauty expertise and distinctive point of view to Yahoo's audience, helping to inspire millions of women daily. She will also add some of the best independent voices in beauty and makeup to the Yahoo Beauty editorial team," wrote Kathy Savitt, Yahoo's Chief Marketing Officer in the Tumblr post announcing Brown's hire.
Brown is the latest in a string of high profile hires by Yahoo in recent months. Katie Couric joined as a Global Anchor at Yahoo News. David Pogue, a former technology columnist for The New York Times joined Yahoo to beef up tech coverage. Part of CEO Marissa Mayer's strategy has been to bring in more high-profile names to Yahoo.
Brown has also shared the news with her fans on her blog in a post appearing the same day as Yahoo's post. In her post, titled "Breaking News," Brown said that if she weren't a makeup artist, she would want to be a writer or a teacher. She said the opportunity at Yahoo lets her do both.
"As EIC, I'll work to curate smart, strong content that will teach women how to be their best selves. Since 1997, I've written and published eight books that explore my beauty philosophy — be pretty, be confident, be who you are. I'm really proud of this work, and I'm so excited to bring these ideas to a broader audience through Yahoo, which has 800 million — yes, you read that right — active monthly users. That's a lot of pretty powerful," she wrote.
Yahoo Beauty is currently part of Yahoo Shine, Yahoo's women's lifestyle hub. The vertical's current coverage includes makeup, skincare, hair, and style tips. Changes may be ahead with Brown at the helm in coming weeks.
More From Wall St. Cheat Sheet: