Can Aereo Complete Coup While CBS and Time Warner Fight?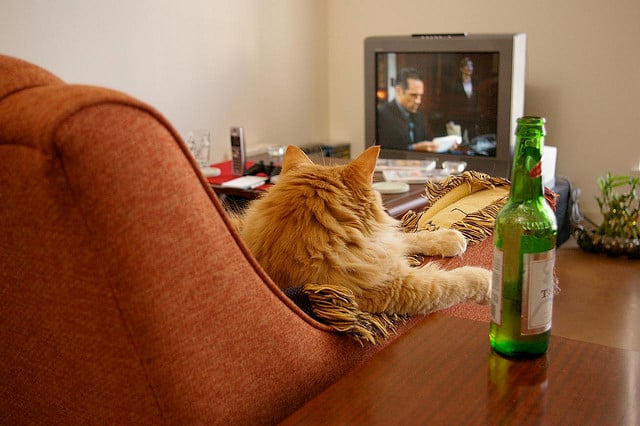 As the standoff between Time Warner Cable (NYSE:TWC) and CBS (NYSE:CBS) continues, the collateral damage is making a winner of a third player. Internet TV company Aereo is snatching up customers falling by the wayside — some at the urging of Time Warner — while huge markets including Dallas and New York remain blacked out when customers flip to the CBS station.
Reuters reported Friday that Aereo has plans to expand into Miami, Houston, and the now-afflicted Dallas, providing a timely announcement while customers wonder if they'll ever see CBS on their television sets again. Aereo, which counts Barry Diller via Interactive (NASDAQ:IACI) among its most prominent investors, is likely reeling in countless viewers in New York City where it is already established.
Boston and Atlanta are already on board and some 20 cities will be on Aereo's radar by the end of the proposed expansion. The business model is much friendlier for Aereo, as the company does not pay fees to media companies to broadcast their content. In a recent appearance on CNBC, CEO Chet Kanojia blithely downplayed the notion the growing number of lawsuits would interfere with his company's progress.
"We're at the beginnings of where the shift is," Kanojia told CNBC's crew in reference to the shift toward personalized tech. "Whatever comes our way, we'll deal with the challenges. It is what it is," he added, when it was suggested a case involving Aereo and the networks could end up before the Supreme Court.
Kanojia told CNET last month that he hopes to have one out of four people using his service within seven years. As he noted on CNBC, there aren't huge capital demands on his business. The technology of getting an antenna for every individual user is far more affordable than digging up streets and even more inexpensive than putting a cable box inside a user's home.
Reuters noted that the situation got slightly more complicated after Time Warner reps suggested their disgruntled viewers head to Aereo and get themselves a package in order to maintain access to CBS. The war of words and deeds in public continues to be intense for the two media giants — with no solution in sight.
As of now, Time Warner Cable customers in New York find Starz (NASDAQ:STRZA) Kids and Family network when they flip to channel 2, the location previously reserved for CBS. A grim message reminding viewers of the standoff — and the fact that their preview is free courtesy of TWC — drifts across the bottom third of the screen intermittently.
For Aereo, it's full-steam ahead while the public becomes more disillusioned with both CBS and Time Warner Cable. A YouGov BrandIndex surveys taken last week indicated that both companies were increasing their negative perception during the battle. As the savior of programming in several markets around the country, it would be interesting to see where Aereo ranks at the moment.