Can Apple Conquer China's Smartphone Market in 2014?

As growth in mature smartphone markets like North America and Europe begins to slow, smartphone makers are increasingly shifting their focus to emerging markets such as China. As recently noted by Strategy Analytics executive director Neil Mawston, China is expected to surpass North America as the world's largest mobile phone market by revenue this year. Like many other smartphone makers, Apple (NASDAQ:AAPL) — which reported an all-time quarterly revenue record of almost $10 billion in Greater China during the March quarter — is also intensifying its efforts to win more users in China.
The iPhone maker recently announced several changes to its upcoming iOS 8 mobile operating system that are aimed specifically at the Chinese market. As revealed in the opening keynote address of Apple'sWorldwide Developers Conference, iOS 8 includes several new developer tools and overall improvements that make it more user-friendly for the Chinese market. Craig Federighi, Apple's senior vice president of software engineering, highlighted several of these enhancements during the WWDC keynote, including improvements to maps for the region, lunar calendar support, better Chinese language predictive input, and improved weather data for China.
Apple has also been rolling out better support for Chinese developers behind the scenes, as it seeks to bolster the number of apps available in the China App Store. For example, Apple offered a payment tool in China that links directly to a customer's bank account, since many Chinese customers don't use credit cards, reports Bloomberg.
There is still plenty of room for Apple to grow in China. Apple's China App Store only had approximately 150,000 apps in January, much lower than the 1 million-plus apps available in the U.S. App Store, according to data cited by Bloomberg. However, despite the lower number of available apps, CEO Tim Cook noted during the company's last quarterly earnings call that iTunes software and services revenue more than doubled in China during the March quarter.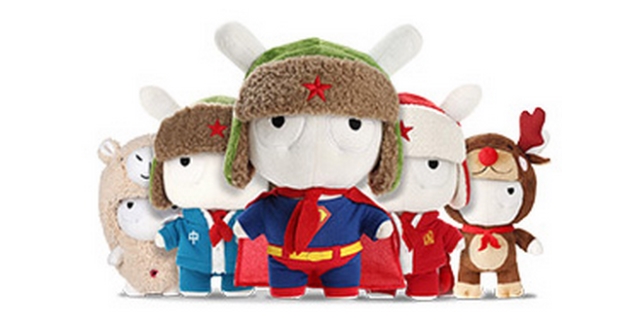 Many of the advantages that Apple offers developers in China are the same advantages that it offers developers in North America. As noted by Cook during the WWDC 2014 keynote address, almost 90 percent of Apple's mobile devices are running the latest iOS 7 operating system. On the other hand, less than 10 percent of Android-based smartphones are running the latest Android KitKat version. The uniformity of Apple's mobile operating system makes it easier for developers since they only have to create one version of an app. Apple's tightly controlled App Store also simplifies the payment process for developers. Finally, since Apple customers tend to have higher incomes than Android users, they are also more likely to spend money on apps.
On the other hand, Apple faces several disadvantages in China's market. While the relatively high cost of the iPhone makes it more likely that its users will spend money on apps, it may also limit the availability of the device in a country where low-end Android devices still dominate. According to data from market research firm Canalys, low-cost Chinese smartphone maker Xiaomi advanced to the third place spot in China's smartphone market for the first time in the March quarter, beating Apple with a 10 percent market share.
Apple also has the disadvantage of being a foreign company, while Chinese smartphone makers like Xiaomi, Coolpad, and ZTE have the home field advantage. Xiaomi flaunts its homegrown roots with a cute, patriotic bunny mascot who wears a Chinese army hat with a red star.
Despite this, Cook noted during the WWDC 2014 keynote address that "nearly half of our customers in China in the past six months switched from Android to iPhone." As the Chinese market continues to mature, even more low-end Android device users are likely to switch to a high-end device, such as Apple's iPhone.
Meanwhile, Apple's partnership with China Mobile (NYSE:CHL) — the world's largest carrier — and the continuing expansion of China's nascent 4G network are still increasing Apple's market share in this crucial market.
This year may prove to be a tipping point for Apple in China. Multiple media outlets have reported that Apple's upcoming iPhone 6 will be available in two larger screen sizes of 4.7 inches and 5.5 inches. The larger iPhone 6 could become an important catalyst for Apple's growth in a region where shipments of smartphones with screens five inches or larger accounted for 39 percent of the market, according to data from Canalys.
More from Wall St. Cheat Sheet:
Follow Nathanael on Twitter (@ArnoldEtan_WSCS)