Can AT&T's New High-Speed Internet Help it Catch Up With Comcast?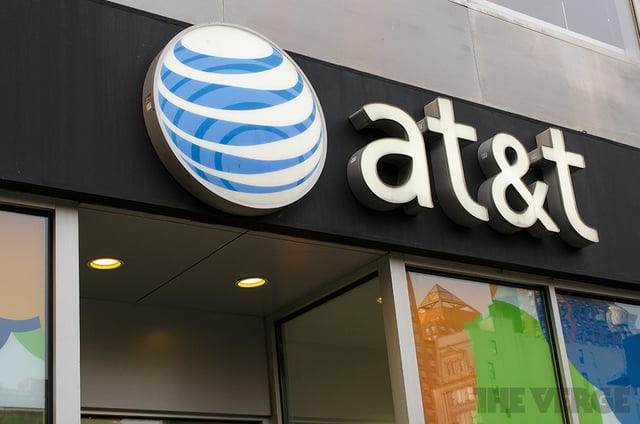 AT&T (NYSE:T) announced today that it's launching a faster version of its U-Verse internet in 40 markets across the U.S., a move to help it catch up with the cable companies that have been offering faster Internet speeds for some time. Customers in the eligible markets will now be able to get Internet through U-Verse at speeds of 45 Mbps downstream and 6 Mbps upstream.
The move is a part of the company's Project Velocity, a three-year endeavor to up Internet speeds and expand IP broadband networks. Eventually, the goal of the project is for the company to be able to offer its customers Internet at up to 100 Mbps. According to research from Leichtman Research Group seen by Gigoam, AT&T lost 61,000 broadband subscribers last quarter, putting it in second place behind Comcast (NASDAQ:CMCSA) as the biggest broadband provider in the country.
Time Warner Cable (NYSE:TWC), Verizon Communications (NYSE:VZ), and CenturyLink Inc. (NYSE:CTL) rounded out the top five broadband providers in the U.S., according to Leichtman. Verizon is still behind AT&T even after AT&T's customer losses, but Verizon showed a gain of 45,000 customers for the quarter. So, AT&T needs to make some changes if it expects to stay ahead of its biggest competitor.
Overall, AT&T's quarterly earnings weren't particularly impressive, something the company blamed on the necessity of offering big discounts on expensive smartphones to lock customers into contracts. As wireless penetration gets closer to 100 percent in the U.S., wireless carriers are struggling to find new ways to grow in an over-saturated market. AT&T's Project Velocity exhibits that one way the company is planning to cope with a lack of growth in wireless is upping its broadband Internet offerings.
AT&T's wireless service has taken two top spots in recent J.D. Power & Associates studies, beating out rivals for best customer service and best wireless purchase experience satisfaction. If AT&T can offer faster Internet at a decent price while maintaining the high customer service standards it exhibits in its wireless phone business, it might be able to give Comcast a run for its money.
Follow Jacqueline on Twitter @Jacqui_WSCS
Don't Miss: Can Verizon Max Lure Unlimited Data Customers?