Can Disney Beat Activision With This New Game?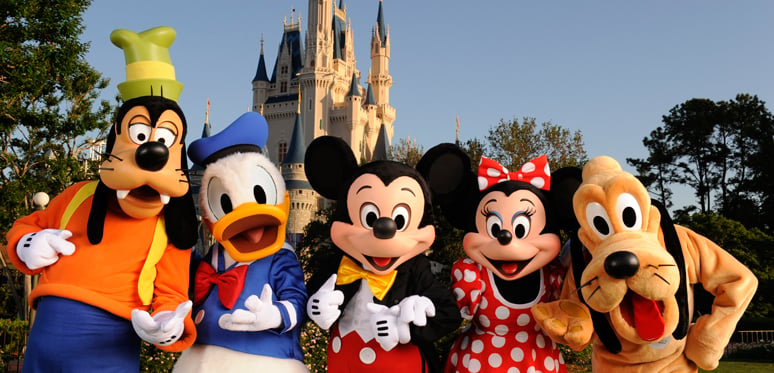 Walt Disney Co. (NYSE:DIS) has had its "fits and starts" in the video game industry, according to Chief Executive Officer Robert Iger, but now the company's only unprofitable division is preparing a new game that it hopes will finally give it a video game hit and make the company's interactive arm profitable, according to a report from Bloomberg.
The new Infinity game system developed by Disney is part video game, part collectible toys, an idea previously used by game publisher Activision Blizzard (NASDAQ:ATVI) in its successful Skylanders game. For the first time, characters from different Disney franchises will be able to interact together in the same game. Players collect action figures that are then used to unlock characters like Jack Sparrow and Sulley from Monsters Inc. in the game. The Infinity unit can be connected to Sony's (NYSE:SNE) PlayStation 3, Microsoft's (NASDAQ:MSFT) Xbox 360, and Nintendo's Wii U. Players then place their action figures onto the console to play as their favorite Disney characters within the game.
Those recognizable characters are what Disney has going for it when it comes to competing against Activision, which has already seen great success with its Skylanders game, and as the world's largest game publisher is much more experienced with video games than Disney. "Disney is going to put a lot of marketing dollars into this platform," said one analyst cited by Bloomberg. "They have a treasure chest of intellectual property. They're going to market the hell out of it."
Both Disney and Activision have a lot riding the success of the competing games. Disney's interactive unit lost $216 million last year, according to Bloomberg, and Iger is hoping Infinity will turn the division's luck around. Meanwhile, Activision's Skylander games have already generated $1.5 billion and the success of the next installment will help CEO Robert Kotick in his $8.2 billion attempt to buy out the company's biggest investor – French media company Vivendi.
While Skylanders is loved by gamers, a plethora of Disney's recognizable characters interacting together in the same game will likely help Infinity appeal to a wider demographic.
Disney gave some pretty big hints at its annual D23 Expo that Star Wars could soon be coming to the Disneyland theme park in Anaheim, California, something fans and Disney investors have been waiting for since the company purchased Lucasfilm for $4.1 billion last year. Investors are hoping that Disney's Star Wars projects and the Infinity game will help make up for disappointing earnings posted for last quarter.
Follow Jacqueline on Twitter @Jacqui_WSCS