Can Facebook Mobile Payments Succeed Against PayPal?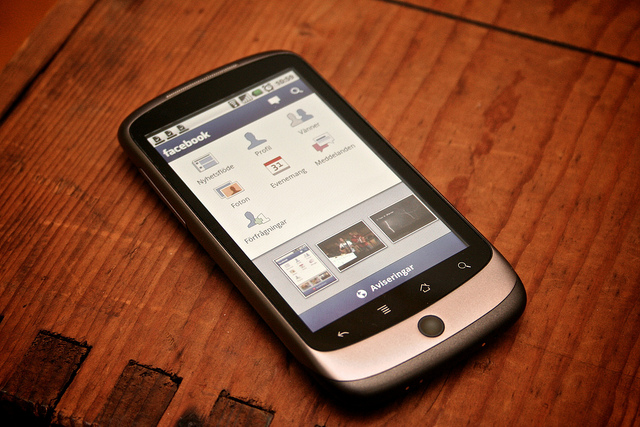 Facebook (NASDAQ:FB) wants to make it easier for you to make purchases via mobile. The company told All Things D on Thursday that it was launching its own PayPal-competing service that will allow users to make purchases on mobile apps using their Facebook log-in information, erasing the need to repeatedly type credit card information into apps on small mobile screens.
Facebook told All Things D that the product would launch in the next month or so and would use payment information from Facebook users who have already provided the social network with their credit card numbers in order to make purchases within Facebook's mobile games or to use the Facebook Gifts function.
Some are feeling skeptical about the move as Ebay's (NASDAQ:EBAY) PayPal already dominates the mobile payment sphere, and many people don't trust Facebook with such sensitive information. Facebook's entry into mobile payments also leaves the social network competing against Amazon (NASDAQ:AMZN), Google (NASDAQ:GOOG), and several start-ups that have already been working to make it easier for users to make payments via mobile.
PayPal doesn't seem too worried about competition from Facebook. In a statement seen by All Things D, the company said, "We have a great relationship with Facebook and expect that to continue. Our customers love using PayPal on Facebook. We've been investing in mobile payments since 2006, and last year 10 percent of our total payment volume — $14 billion — was from mobile devices. However, we always welcome competition and are looking forward to seeing what Facebook will announce." That $14 billion compares with the mere $214 million Facebook made in revenue from payments and other fees in the second quarter.
"Nobody trusts social networks with their financial information, and they are certainly not going to trust Facebook," Forrest Research analyst Sucharita Mulpuru said to All Things D after estimating that Facebook has about 10 million credit card numbers on file, a tiny fraction of its over one billion users. "Maybe they have a few million people that have bought something on things like FarmVille, but that does not a network make."
Meanwhile, Facebook's been pushing to make users access everything they do online through the social networking site. Facebook released user metrics on Tuesday that showed over 40 percent of Americans use the site on a daily basis. If users could be convinced that giving the site their credit card information was safe, then Facebook could stand a chance at giving PayPal a run for their mobile money.
Follow Jacqueline on Twitter @Jacqui_WSCS
Don't Miss: Surface Causes More Trouble for Microsoft.