Can Facebook Spread the Love for Dating Sites?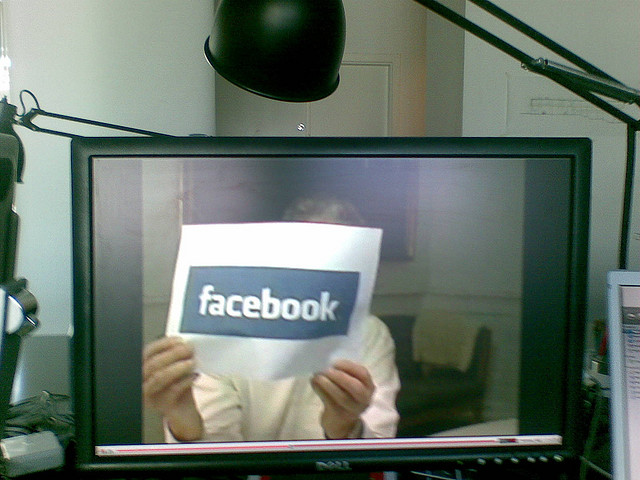 Investors in Facebook (NASDAQ:FB) have enjoyed a tremendous ride since the company's earnings announcement on July 24. Since that announcement, Facebook shares have climbed more than 80 percent. The company reported blowout revenue numbers and a quarter-over-quarter increase of more than 53 percent. Facebook also reported having 699 million daily average users for June, an increase of 27 percent year-over-year.
Earlier in the year when Facebook shares were struggling, investors and analysts were questioning the company's ability to capture mobile revenue. During the last quarter, the company reported having 819 million monthly active users which represented a 51 percent increase year-over-year. This surge in mobile users translated to the bottom line as the company was able to generate $656 million from mobile advertising.
Now while Facebook shares have already had their run, one area that can still benefit from Facebook's surge is online dating. Although this industry hasn't gotten much attention lately, it appears that entrepreneurs are beginning to understand the importance of combining social media into platforms such as online dating. This realization should lead to big dividends in the near future.
The largest publicly traded company related to online dating is IAC/InterActiveCorp (NASDAQ:IACI). Although IAC's operations certainly include much more than just dating sites, it does own some of the most popular sites such as Match.com, Chemistry.com, OurTime.com, and OkCupid.com. These sites are part of the older generation of sites that focus on the static search rather than the social media component. Despite that, IAC's online dating division generated over $713 million in 2012. A few other popular companies in the online dating scene include MeetMe (NYSEMKT:MEET) and Spark Networks (NYSEMKT:LOV).
While researching the industry, one company that stood out was Snap Interactive (OTCBB:STVI). Snap is a global leader in online and mobile dating applications. The company is the owner of the popular AYI application, which was one of the first apps launched in conjunction with Facebook's social platform. The AYI application is currently integrated with approximately 25 million Facebook connected profiles and has been downloaded and installed over 70 million times.
The application appears to be gaining traction among consumers for a few reasons. First, AYI is setting itself apart because of its differentiated functionality. The application has access to 25 million Facebook connected users with friends of friends results. This is very time consuming but is also extremely costly to replicate which means that AYI has first mover advantages. This "social graph" allows users to browse friends of friends and also ask about friends. Additionally, the app also has an interest graph which contains over 1 billion pieces of structured interest data. This massive amount of data allows the app to provide a robust related interest search experience.
There is a natural tendency to be hesitant when it comes to venturing into the world of online dating. The reason for this is because of the trust factor. When signing up for a dating site such as Match.com, users simply don't know if they can trust who is on the other end of the screen. The AYI application solves that common dilemma since users can clearly view friends, their information, and learn about them. Also, the trust factor is much higher since someone will be more willing to trust what they see if that person has a friend in common.
A good comparison is to look at the popular networking site LinkedIn (NYSE:LNKD). LinkedIn has managed to revolutionize professional networking in a matter of a few years. It essentially took Facebook's ideas but revised it to fit with what business professionals find important. The most important part of LinkedIn's business is the ability to network. During a time when it can be difficult to find jobs, people are beginning to realize the value of being connected to like-minded professionals. Additionally, the trust factor is extremely high as someone can be introduced to a mutual connection on the site. The AYI app also has that trust factor because of mutual connections.
Investors who are excited by the technology will also want to consider the strategy and recent results of the company. AYI operates on a "freemium" model. AYI is able to acquire free users that interact with the site and generate revenue when these users click on a particular ad. Once the users register, they have the option to become a paying premium member if they are interested in additional services such as unlimited messaging, the ability to see who viewed one's profile, and the ability for non-premium users to respond to the premium user's messages.
Currently, the AYI app has 2 million monthly average users and 76,000 active subscribers. This growth in users and subscribers has also translated well to the financial performance of Snap Interactive. During the last 5 years, Snap has grown its revenue from $425,000 to just under $19.2 million. The biggest net yearly increase in revenue came in 2011, when the company generated $19.2 million, an increase of approximately $12.5 million from 2010. In 2012, the company managed to continue its string of consecutive yearly increases when it generated $19.25 million in annual revenue. Over the past 12 months, the company has decreased its spending budget on marketing and instead chosen to focus on upgrading its technology in order to re-position around social features. Given the recent surge in investor enthusiasm for social media sites like Facebook and LinkedIn, that is probably a wise decision by Snap management.
As mentioned earlier, the company does face competition from other online dating sites such as MeetMe and Spark Networks. Of the two, Spark Networks is certainly the more established brand owning popular sites such as JDate.com and Christianmingle.com. The company also has plans to begin broadening its exposure to additional religious communities. Focusing on that particular niche could be the way to go and allow the company to cement its strategy going forward. However, neither of these companies has the true social media focus that Snap has with its AYI app.
Given the recent strength in social media sites like Facebook and LinkedIn, Snap Interactive appears well positioned to begin gaining momentum once investors take notice. Although online dating hasn't been one of the exciting areas for investors over the past couple of years, Snap could change that with its innovative and fresh look at online dating. With the company's strong financial performance and a focus on building user friendly technology, the future appears to be shining brightly.
Follow Tom on Twitter @tommymeyer82.
Don't Miss: Facebook and Twitter Battle for Broadcaster Dollars.