Can Ford Take the Hybrid Sales Title from Toyota?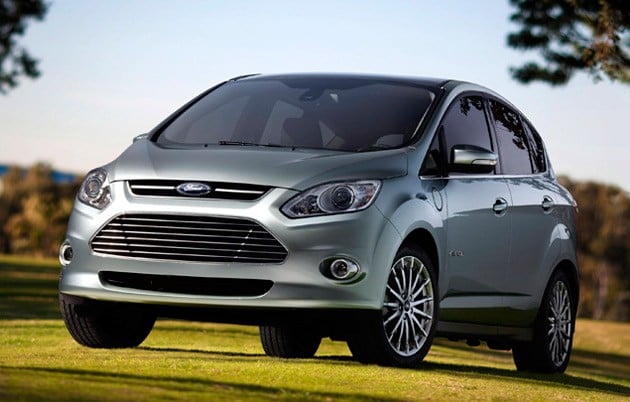 Ford (NYSE:F) has been making gains in the hybrid car market for years, but its performance in April marked its best month yet. The company's share of the hybrid market jumped 15 percent compared to April 2012, making the top position — occupied by Toyota (NYSE:TM) — insecure for the first time ever.
Ford had its best hybrid sales year in 2010, when the company sold over 35,000 cars. After nearly breaking the 30,000 mark for hybrid sales at the close of this April, Ford could end up breaking its record by June.  Toyota remains the leader in the hybrid market, where California holds the key to success. The Japanese automaker has 58 percent of the market, which is sizable yet decreasing from 71 percent at this point in 2012.
For Ford to continue making gains in the market, cars like the C-Max Energi and Fusion will need to continue eating into the sales of the Prius and the Camry hybrid. From an interior design and technology standpoint, the C-Max Energi has received rave reviews. The apps drivers can use to find charging stations and note the amount of time needed to charge are executed well — an important part of the equation for hybrid buyers. However, how many miles Ford's C-Max Energi gets to the gallon was questioned by one reviewer…
Charlie White tested the car for Mashable and reported only getting about 9 miles in cold weather before the engine switched to consuming gas (Ford claimed 21 miles was possible). He got over 12 miles in when temperatures climbed above 50 degrees Fahrenheit,  making it possible to push mpg estimations well above what Ford claimed it could get (at 43 mpg). If you used the C-Max Energi mostly for short trips, you could end up getting 90-100 mpg.
If gas prices continue dropping, it will be interesting to see how Ford's hybrid vehicles sell. Toyota executives pointed to gas prices as the key factor in slumping Prius sales, though Ford has not had that problem. Most car buyers shop on the basis of price, performance and style (rather than patriotism), so Ford may finally have produced a lineup that Americans prefer to Japanese-brand vehicles. To take over the title of leading hybrid seller, Ford will need to continue its advance in California and beyond.
Don't Miss: Has Ford Left GM In the Dust?