Can GE Solve Boeing's Ice Problem?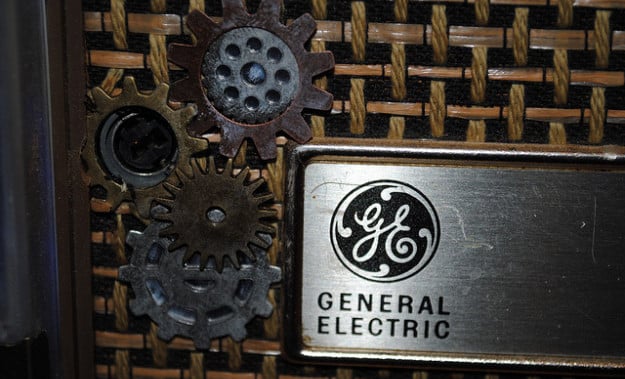 General Electric (NYSE:GE) has apparently solved the icing problem that was causing GE jet engines in Boeing Co. (NYSE:BA) aircraft to lose power for a few seconds, but GE says the software fix won't be ready until early next year.
According to an announcement from General Electric seen by the Associated Press, the company is close to finding a solution for the icing issue, which is causing the engines to lose power for a few seconds after huge ice chunks fly into the core of the engine. The problem only happens in certain weather conditions, in particular thunderstorms at high altitudes, which causes small ice crystals to thaw and refreeze until they reach a size large enough to cause problems when they dislodge and get sucked into the engine.
The problem has been spotted in engines in 400 of Boeing's 787s and all of Boeing's 747-8 freighter jets. GE said there have been six times since April that an ice chunk flying into the engine's core has caused the engine to lose power for about five seconds. "If you were in the plane you wouldn't even notice it," GE spokesman Rick Kennedy said to the Associated Press.
The issue is noticeable enough, though, that Boeing issued a warning to airlines that fly planes with GE's GEnx engine not to fly within 50 nautical miles of a high-altitude thunderstorm. Japan Airlines responded by announcing on Saturday that it will suspend its 787s on two international routes and replace them with other aircraft. An engineer from the airline said in a statement that on the Tokyo-Delhi and Tokyo-Singapore routes it may be difficult for pilots to fly around storms.
The solution proposed by General Electric involves a change in the engine's software that will be able to detect when icing is occurring and open a special door that will suck the ice chunks back outside the engine. GE is testing the software, and after gaining approval from regulators, it should be installed on most affected planes by the end of the year.
The Federal Aviation Administration is set to issue guidelines on how pilots should handle the issue and avoid icy conditions in the meantime later this week.
Follow Jacqueline on Twitter @Jacqui_WSCS
Don't Miss: Analyst: Apple May Be Entering TV With PrimeSense Buy.