Can Google Prove Its Digitized Books Are 'Fair Use'?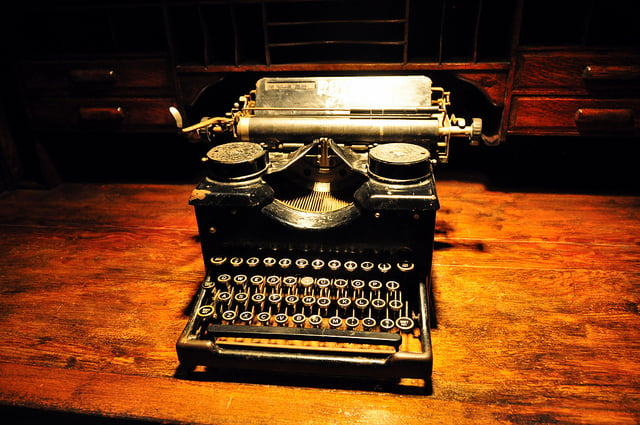 Google Inc. (NASDAQ:GOOG) will argue that its Google Books service, which posts digital excerpts from more than 20 million books online, does not infringe copyright law in a federal court in Manhattan on Monday.
According to a report from Bloomberg, Google will face off against the Authors Guild, which is accusing Google of making significant profits from Google Books that have not been passed on to authors and that the free access to those books online hurts book sales. Google argues that its service actually helps promote book sales and makes research easier through digital searching.
"Google has engaged in a massive campaign of bulk copying of books, which could adversely affect actual and potential markets for copyrighted books," the Authors Guild said in a court brief seen by Bloomberg.
"Plaintiffs have adduced no evidence that Google Books has displaced the sale of even a single book," Google responded via its own filing. "A survey of authors has shown that the majority of authors approve of their inclusion in Google Books."
This summer, Google had a small victory in the case when a judge overturned the Author Guild's request to make the suit class action, which would allow every author in America to sue Google together. The request was denied because some authors have come out in support of the digitization project. Academic authors in particular have favored the project, as it allows easier access to obscure or hard-to-find works that students need for research.
The case is similar to a 2012 case between HathiTrust, another book digitizing project, and the Authors Guild. The HathiTrust digital library was compiled by five university research libraries. In that case, a judge ruled that the HathiTrust service was protected under fair use because its contents are primarily used for teaching and research. One way to prove that something is protected under fair use is to show that it's transformative — that it serves a different purpose from the original work. In the HathiTrust case, the transformative aspect turned out to be "superior search capabilities." Google will likely make a similar argument for Google Books.
Google competitors Microsoft Corp. (NASDAQ:MSFT) and Amazon.com Inc. (NASDAQ:AMZN) have also digitized books, but obtained permission from copyright owners first. Google has argued that Google Books is beneficial for both authors and the general public. According to legal experts cited by Bloomberg, more appeals to the case, which has been ongoing since 2005, are likely.
Don't Miss: Mike Lazaridis: Back and Ready to Take BlackBerry Private?
Follow Jacqueline on Twitter @Jacqui_WSCS