Can Intel Catch Up in Mobile Computing?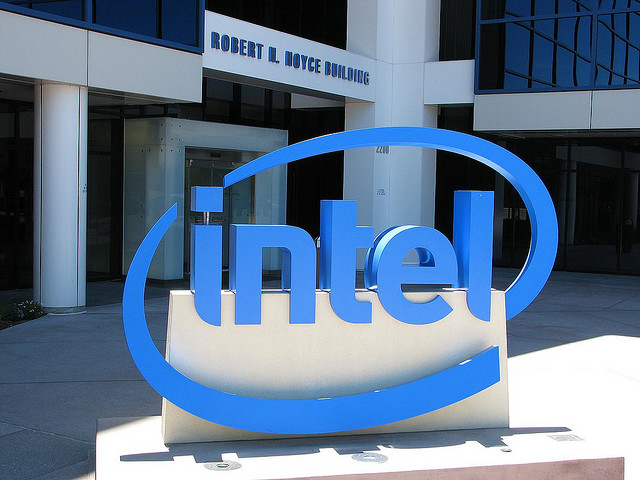 Intel Corp. (NASDAQ:INTC) is desperately trying to catch up with the mobile computing revolution. The chipmaker focused its efforts so heavily on PCs that it almost ignored the huge rise in mobile computing. Now the company is looking to rectify that mistake by working to create data chips that will help transport data to smartphone users more quickly.
Intel has been suffering from the slumping PC market for a while and desperately needs to find new ways to adapt outside personal computers, which make up the majority of its business. CEO Brian Krzanich said at a meeting Friday that the company actively tried to hold off mobile development. But now, the company has changed its tune. Krzanich said Intel's new strategy in regards to mobile is: "Embrace this and embrace it fast and actually move quicker and try and go ahead of this."
The mobile chips will be used in wireless base stations to help ease the heavy flow of Web traffic by smartphone users. In order for the technology to take off, the company will need to convince wireless equipment makers to build equipment around the chips. But if the chips are successful, they could also be highly necessary, as Internet traffic is only expected to skyrocket.
The base stations equipped with Intel's chips would keep relevant local data like weather information stored on a computer for easier access to users without being connected to the base station, which frees up more room for other users. Initial tests have shown videos loaded 50 percent faster and Web search times decreased by seconds.
Krzanich also said the company is working to get its chips more widely used in smartphones themselves. The company faces significant competition in that arena from smartphone chipmakers like Qualcomm (NASDAQ:QCOM) and Samsung (SSNLF.PK). The company is confident that its mobile chip, called the Atom, can be successful due to its cross-platform capabilities.
Intel is also trying to break into online TV streaming, with plans for a set-up box that will allow live programming and streaming TV via the Web. Those plans are facing some hiccups as the company has yet to receive program licensing, and media companies will be likely unwilling to give Intel programming if its service competes with traditional cable and satellite TV services.
Intel could also face hang-ups with its mobile chips. Some predict that wireless carriers will be reluctant to upgrade to using new equipment so soon, as many are still working to make profits on investments in new, faster 4G networks.
Follow Jacqueline on Twitter @Jacqui_WSCS
Don't Miss: Microsoft and Google Want to Change Patent Law.