Can Intel Partner With China to Conquer Mobile Market and More?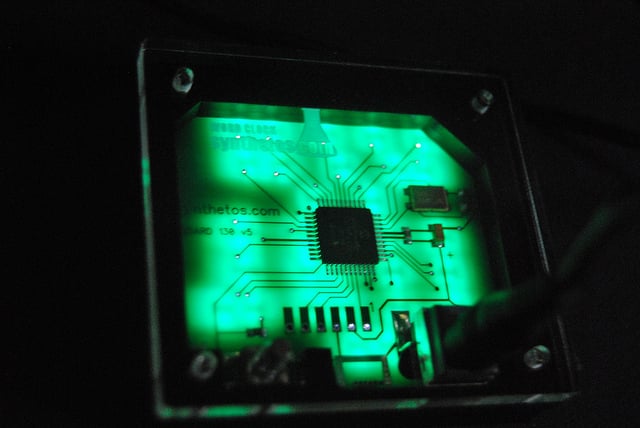 The field of mobile devices has been dominated by unexpected players when compared to the status quo of the computer industry that preceded it. Where Microsoft (NASDAQ:MSFT)had once been the computer powerhouse with Apple (NASDAQ:AAPL) trailing behind, Microsoft now sits on the margins of the smartphone and tablet market. Similarly the leader of computer microprocessors, Intel (NASDAQ:INTC), fell to the likes of ARM (NASDAQ:ARMH) and Qualcomm (NASDAQ:QCOM) in the mobile market. Now, Intel has another strategy to get back into the game.
ZDNet has reported that Intel is working to get developers in China to use its hardware in their devices, and Intel is laying down a lump of cash to get the wheels rolling. Intel CEO Brain Krzanich detailed some of the plan at the Intel Developer Forum in Shenzhen, where it was explained that $100 million would go into the Intel Capital China Smart Device Innovation Fund.
The aim of Intel's investment isn't just to get Intel chips put into smartphones and tablets. The company also plans to have Chinese developers use them in hybrid tablet-laptops, wearable gadgets, the Internet of Things, and other connected devices, according to ZDNet.
CNET noted that Intel said the goal is to "provide local manufacturers and software developers with access to … master reference designs for turnkey solutions, development tools, supply chain sourcing, quality management and customer support — acting as a bridge between product conception and commercial deployment."
Though Intel still remains the number one semiconductor manufacturer worldwide, it has it's work cut out for it remaining there as the mobile market creeps toward overtaking the PC market.
Data from Gartner shows that Intel had decreasing revenues from 2012 to 2013, dropping from $49.09 billion to an estimated $48.03 billion. That came out to a 2.2 percent decline year over year and gave Intel a 15.2 percent market share. Meanwhile competitors more embedded in the mobile market have been working their way upward, and some of them quite fast.
Samsung (SSNLF.PK) sits at second for overall semiconductor market share. The Korean mobile powerhouse brought in an estimated $29.64 billion with a 3.6 percent year-on-year increase. This gave it a 9.4 percent market share. As Intel sinks lower, Samsung is the closest competitor creeping up.
Qualcomm sits at a bit more distant third with a 5.5 percent market share. But it could become a much bigger contender if it continues to grow like it has been. It saw a 31.1 percent growth in revenue between 2012 and 2013 to bring it's earnings up to an estimated $17.27 billion.
If Intel is successful in moving more of its business into the mobile market and other growing sectors, it may be able to stem the losses it is experiencing from the PC market. China may be the perfect choice of location for Intel to grow, as it is home to many mobile manufacturers, like HTC and ZTE, and is the largest smartphone market in the world — taking in more than 300 million smartphone shipments, according to data from IDC reported by The Wall Street Journal.
Despite the lack of success in the mobile market so far, the Intel brand still holds an element of prestige in the tech market and could start to show up as a hot feature in future devices.
More From Wall St. Cheat Sheet:
Follow Mark on Twitter @WallStMarkSheet