Can Intel's Web TV Compete With Dish and DirecTV?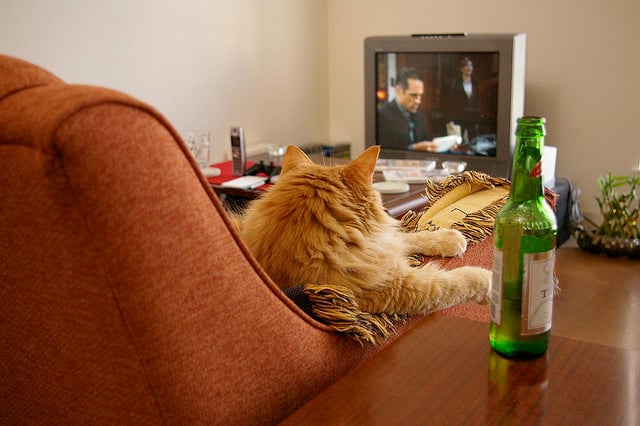 Intel Corp. (NASDAQ:INTC) has decided to enter the pay-TV game, and the chip-maker is confident it can get the programming it would need to compete with Time Warner Inc. (NYSE:TWC) and DirecTV (NASDAQ:DTV).
Intel's plans for a set-top box offering internet-based television were presented Wednesday at the TV of Tomorrow conference in San Francisco. Intel wants to offer streaming TV through the internet like Netflix (NASDAQ:NFLX) or Hulu Plus, but with more programming options and a higher price tag like traditional cable.
Intel hasn't revealed how much the service will cost just yet, but the company said it wants to build a customer base similar to the major satellite cable operators DirecTV and Dish Network (NASDAQ:DISH). Intel is in talks to get programming from Time Warner, Comcast Corp.'s (NASDAQ:CMCSA) NBC Universal, and Viacom (NYSE:VIA), with deals that could include popular stations like CNN, USA Network, and MTV.
Eric Free, a vice president and general manager of Intel, seemed excited about the opportunity to combine the best of online TV streaming and traditional pay-TV cable. Free pointed out that consumers want to view the shows they want on their own schedule while also accessing the programming and live TV options that online streaming doesn't offer.
Time Warner and other pay-TV providers have been fighting to stop networks from giving their programming to Internet TV services like the one Intel is pursuing. Time Warner has reportedly been offering incentives including higher payments or guarantees not to have programming dropped to networks who choose not to license programming for Internet TV. Traditional cable companies have been struggling to secure exclusive programming as more people switch to online streaming TV services.
If Intel can get its hands on the programming it claims it can and the price isn't unbearable, the company's Internet-based television could occupy a non-existent middle ground between cheap streaming TV services and expensive traditional cable operators.
Follow Jacqueline on Twitter @Jacqui_WSCS
Investing Insights: Where Will Microsoft Go Next?