Can Microsoft Change the Way it Does Branding?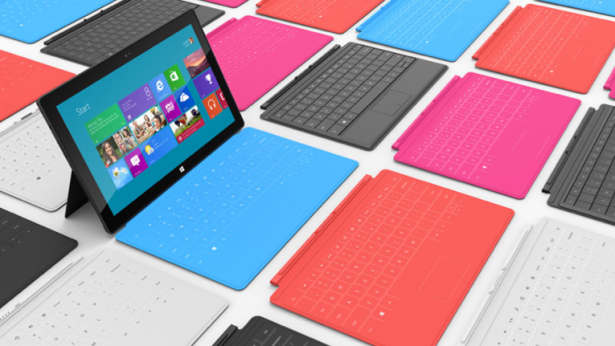 Microsoft (NASDAQ:MSFT) may have the technological might that one could expect from a behemoth company that has been in the computer industry from its beginnings, but it may also be lacking in one important area: marketing. With its recent Surface tablets as an example, Microsoft has shown one aspect of its weakness.
The Surface tablets were — for lack of better words — not well received by consumers. Microsoft recently announced that it would be taking a $900 million blow in the form of a write-down for the Surface RT tablet, which had poor market performance.
It's not that there's anything inherently wrong with Microsoft's devices. The Surface RT boasted decent technical specifications that would have ranked it close to the fourth-generation iPad in some regards and would have bested it in others. But Microsoft's ability to make powerful machines might not be what's in question.
The issue instead is Microsoft knowing how to reach out to consumers — specifically those consumers who don't have an intimate knowledge of the inner workings of computers, of terabytes and gigabytes, and what makes those different from gigahertz. Its products might be good, but not necessarily in ways that everyone can understand.
A look at Apple's (NASDAQ:AAPL) style shows a major difference between the two companies' product branding. A video in 2006 imagined what iPod packaging would have been like had Microsoft made it, and according to The New York Times, the result was a box cluttered with technical specifications, features, minute details, deals, and upgrade promotions. That was nothing like the simple design on Apple's packaging that helped make the iPod a wildly successful device.
The Surface RT may just have its own inherent problems. It wasn't by far supreme, but the Surface Pro had a bit more going on for it. Unfortunately, the problem in branding isn't so simple for Microsoft, because the company has been branding products with technical details for a long time, and it's still important for it to do so.
Microsoft's customer base isn't limited to just the average consumer. It also has a wealth of business and I.T. customers who are truly concerned with getting a product that has the fastest processors, the largest and quickest RAM, and the best of everything else.
If Microsoft didn't paste that information onto the boxes of their products, a tech-savvy customer might hold it next to an iPad case and have no idea which to buy. In that sense, it's important for Microsoft to show all the nitty-gritty details. In the sense that Microsoft has to also market to common consumers, it's important to present a simple picture of the device that gives just the information most needed.
This may be where Microsoft's internal restructuring comes into play. A new arrangement with different executives in charge could change the way Microsoft's products are branded.  If it goes the right, it's next volley of Surface tablets could hit the market with a bit better reception — it may even start contending with Apple the way the company has in the PC market.
Follow Mark on Twitter @WallStMarkSheet