Can Microsoft Hold 360 Interest Ahead of Xbox One Launch?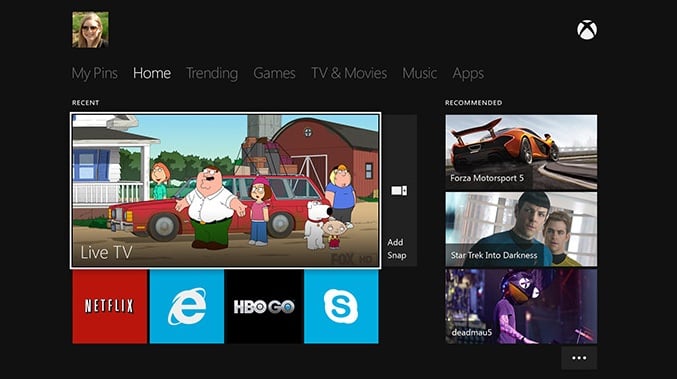 How does a company endorse a product it's replacing without taking away the sparkle of the new offering? Automakers face this challenge when it's time for new model years, but Microsoft (NASDAQ:MSFT) is in this position for the first time in a decade with its Xbox gaming console — the previous model debuted in 2005. Microsoft is presenting discounted holiday bundles of the 360 in hopes of holding interest ahead of the Xbox One launch before Thanksgiving.
On the Xbox site, Microsoft is showcasing three deals on the Xbox 360, all of which represent discounts of $50 from their previous MSRP. The 250GB and 4GB Kinect packages are now priced at $250, while the 250GB Kinect is at $350. These deals will stand through the 2014 new year, vying for attention while the much-anticipated Xbox One launch is still scheduled to arrive November 22.
Microsoft will try keeping Xbox 360 fans old and new from abandoning the platform through these discounts as it competes with its own launch as well as the arrival of Sony's (NYSE:SNE) PlayStation 4. After a bumpy unveiling of the new Xbox, Microsoft has regained its footing and expects to have a successful launch in November. However, the Redmond-based company also plans to keep support lines and products for the Xbox 360 going until 2016, GameSpot reports.

Customers who purchase the discounted Xbox 360 bundles seek advantages of saving money on these systems versus the Xbox One (priced at $500) or the new PlayStation from Sony (priced at $400). In that respect, Microsoft must count on the loyalty of Xbox enthusiasts to opt for the 250GB Kinect 360 console at $350 rather than going with the new offering by Sony, which is only $50 more.
Microsoft has said publicly it will offer 100 new games for the Xbox 360 while it continues supporting its old console, rather than phasing it out. This strategy could bring in entry-level gamers and get them into the Xbox Live culture, which would give Microsoft an advantage when gamers decide to upgrade and have to choose between the Xbox One or the PS4 from Sony.
In fact, some retailers expect Microsoft to hold an edge because of the Xbox Live platform, according to Trusted Reviews. As both popular consoles get set for launch, Microsoft will try to push the old platform to the cost-conscious and initiate them in Xbox Live gaming culture.
Don't Miss: Microsoft's Nokia Buy Doesn't Impress App Developers.