Can Microsoft Take the Government to the Cloud?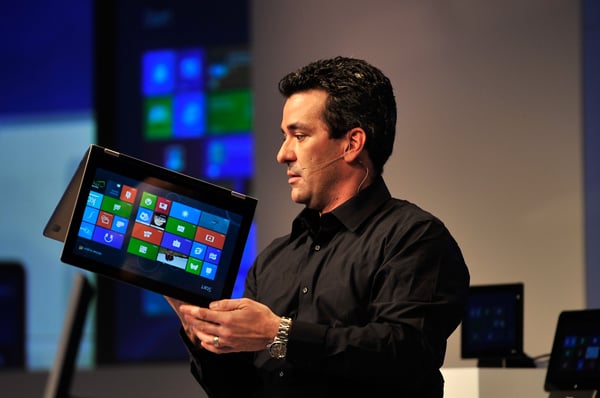 As the cloud swells more and more into the forefront of the technology sphere, it still remains an open area for companies to make a name for themselves as leaders. But to make it big developers need to have big clients, and Microsoft (NASDAQ:MSFT) may be hitting the jackpot.
There was recent word going round that Amazon (NASDAQ:AMZN) had landed a deal to create a cloud platform for the Central Intelligence Agency. A large government contract would surely give Amazon a chance to step into the cloud-computing limelight. However, IBM (NYSE:IBM) halted the deal by protesting to the U.S. Government Accountability Office about the CIA's process for accepting Amazon's cloud bid.
IBM and Amazon both see clear value in winning a big government contract for cloud computing — and they're right to see it that way. But while they feud over the CIA contract, Microsoft may be stepping in to sweep up a much wider segment of the U.S. government with cloud services.
ZDNet reports anonymous sources suggesting Microsoft was working on a version of its cloud operating system specifically for the government. This wouldn't be the first time Microsoft has made a product slightly different so that it could cater to the government. Office 365 for Government was an earlier creation the allowed the company to do some cloud-related business with the U.S.
Microsoft didn't respond to a inquiry on the subject from ZDNet, but it doesn't seem unlikely that the company could be working on such a project. The company already has cloud operating system projects and has already catered other services specifically to the government, so creating a cloud operating system specifically for the feds seems a reasonable move to expect.
But, as with any rumor, there is a lot that remains unclear. The scope of the government that could be covered by the cloud service is unknown, and Microsoft's plan could feasibly turn out to be smaller than the CIA contract IBM and Amazon are playing tug-of-war over.
ZDNet's sources didn't know whether Microsoft had actually started working on the particular service for the government, but one contact said the tech giant had at least discussed the idea of such a service. It's possible Microsoft is only in the planning stages and a ways off from having the service on offer.
Follow Mark on Twitter @WallStMarkSheet
Don't Miss: Do Customers Believe Dell Is Too Big to Fail?