Can Microsoft's Reorganization Help Out-Maneuver Google?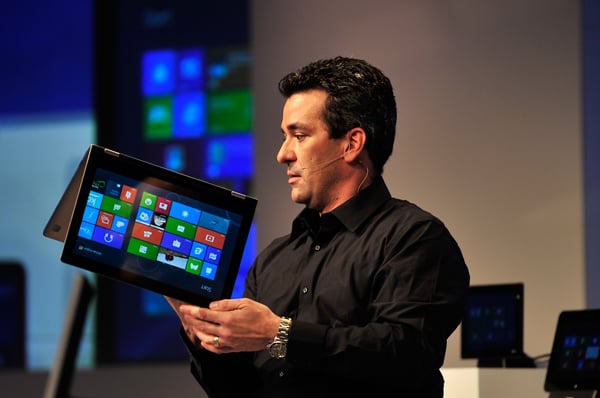 Microsoft (NASDAQ:MSFT) Chief Executive Officer Steven Ballmer is expected to unveil the company's much talked about restructuring plan this week, although the question of who will replace Ballmer as CEO is not likely to be answered just yet.
Ballmer is expected to reorganize the company around software and devices, both for consumers and businesses. This will allow the company to narrow its focus on fewer endeavors, while also eliminating overlapping areas. It also means moving a lot of top executives around.
Servers and Tools head Satya Nadella will now be in charge of a new cloud-computing and business products unit. Qi Lu, who heads online services, could add Microsoft Office software to his current responsibilities, which include the Bing search engine. Julie Larson-Green, now co-head of Windows, could also take charge of all Microsoft devices, from the Xbox to the Surface tablet, to future music and TV services. Terry Meyerson, who's currently in charge of the Windows Phone, could take over all Windows engineering and platforms. Those are just a few of the changes expected, as almost all of Microsoft's top executives will be affected by the restructuring.
New Chief Financial Officer Amy Hood will keep her current position, but she will have to help organize Ballmer's planned changes to Microsoft's profit and loss statement. His proposed changes would combine all divisions, instead of reporting earnings separately, as has been done in the past. This change could have a big effect on investors, as the company's profits and losses would become less transparent. The move would also give greater control to Ballmer, while shielding losses from certain branches of the company, like the Bing search engine.
Some are skeptical about whether the reorganization will help the company compete with quicker rivals like Google (NASDAQ:GOOG), especially in the face of the current PC slump.
One insider quoted by AllThingsD pointed out that a change in management will not necessarily translate into a renewal of the company's former success: "It does not matter what org chart Ballmer presents. Consumers buy products, not a management structure."
Follow Jacqueline on Twitter @Jacqui_WSCS