Can Mobile-Payment Wannabes Hold a Candle to EBay and Google's Business?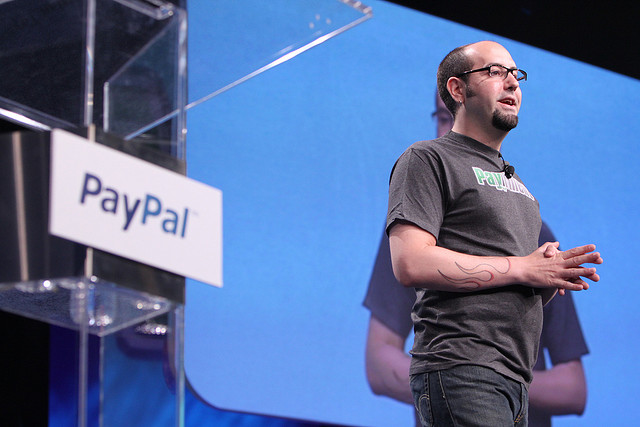 The mobile payment industry is getting crowded — and for good reason. The market is forecasted to hit $235.4 billion in global transaction value this year, and now, more than 100 startups and pioneers are itching to claim their piece of the pie. But as more businesses enter the mobile payments game, more venture capitalists are bowing out, and that's because the not-yet-fully-developed technology and cutthroat competition is making it close to impossible for many of these startups to turn a profit.
A recent report by Bloomberg illuminates just how much these hundreds of competitors are going up against as they embark on their mobile payment expedition. Because not only are they competing with long-established front-runners like Google (NASDAQ:GOOG) and EBay Inc. (NASDAQ:EBAY), they're also combatting a multitude of competitive digital payment plans that work to distinguish themselves by not only offering low transaction fees, but also a variety of services such as the ability to book appointments, schedule classes, record notes, and more.
Bloomberg highlights LevelUp, a mobile-payment application that is in its second year. The app charges its merchants a 2-percent transaction fee, but still doesn't expect to ever profit by the payment processing even though it now has 1 million customers. Rather, LevelUp predicts it will eventually reach profitability within the next four to five quarters by letting businesses send ads and offers to its users, then it can drop its transaction fees all together.
LevelUp may not be as creative as Flint, another mobile processing startup which lets merchants accept cards using their iPhone camera, but it still falls in the category of businesses that PayPal spokesman, Anuj Nayar, maintains EBay isn't worried about. Nayar contends that, "There are a lot of startups doing clever things, but they don't have the scale."
And he may be right. Though both businesses are popular and the latter has raised about $3 million in venture capital, they're still not making any money, unlike PayPal which boasted 132 million active users last quarter and predicts to manage $20 billion in mobile payments this year.
Bloomberg explains that according to reports by Crone Consulting, both Paypal and Google have invested more than $1.2 million in their mobile-payment systems since 2009 and continue to rule the market. Consumers turn to them when they need a reliable mobile payments service, but even they, the front runners, have faced setbacks. Their services still face significant problems that involve the lack of adopted the near-field communications technology that is necessary for many of the processing payment programs and the failure of many stores to investment in the necessary payment infrastructure.
Google and Ebay's struggles make some investors see very little hope for any startups. However, others believe that it is that wiggle room that gives startups and new businesses the chance to squeeze into the market. Jack Dorsey's Square is one which has notably reaped success, gaining a $3.25 billion valuation and an investment from Starbucks Corp. (NASDAQ:SBUX), but still, that business has continued to proven to be the exception rather than the rule.
Now, venture capitalists are starting to back off with the realization that most of these payment startups will ultimately fail to ever turn a profit. Though they have put more than $1.4 billion into the market since 2008, these investments have bore little fruit and Crone Consulting believes that there are too many challengers in the mobile-payments market. Richard believes that low margins and an inability to raise capital will eventually put many of these startups out of business, but still thus far, these warnings aren't enough to drive away multitudes and multitudes of hopeful new startups.