Can Modest Changes Save Microsoft's Tablet?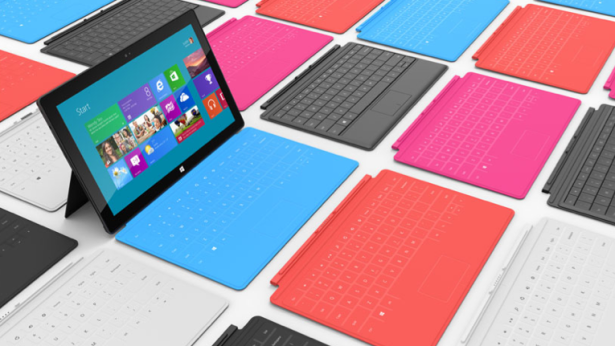 Microsoft (NASDAQ:MSFT) is set to show off its new Surface 2 and Surface Pro 2 tablets with Intel (NASDAQ:INTC) chips at an event in New York on Monday, but onlookers aren't exactly expecting much. Various leaks of the device have seemed to reveal only modest improvements to the original device's price and hardware leading many people to wonder what Microsoft's strategy is for the embattled tablet.
So what are the rumored changes to the Surface Pro 2? So far, there seem to three areas of improvement: because the new tablet is using Intel's Haswell processor, the Surface Pro 2 is expected to reach seven or eight hours on one charge, rather than the first model's terrible four-hour battery life; an expected boost to 8 GB of RAM, along with Intel's Haswell chip, should make the second-generation tablet much quicker; and the Surface Pro 2 is likely to offer up to 512 GB of SSD storage, making it four times the current model's capacity.
Microsoft is also likely to announce the Power Cover — a keyboard accessory with a battery allowing the Surface to go longer periods without a charge. The Power Cover is expected to be backwards compatible, although the Pro 2 will likely be able to benefit better from the accessory given its longer battery life. The second-generation tablets will also run Windows 8.1.
All in all, the improvements are not exactly groundbreaking for the second-generation of a device that led Microsoft to take a $900 million write-off in the fourth quarter. While we'll have to wait and see what the executives at Microsoft have in mind for the device's strategy, the leaks seem to indicate that the company doesn't think it completely misfired with the Surface and Surface Pro.
What won't be changing, rumor has it, is the pricing for Microsoft's tablets. The base costs of the Surface 2 and Surface Pro 2 are expected to debut at $499 and $899, respectively. And the 512 GB Surface Pro 2 is expected to sell at a price of $1,699.
Microsoft's event Monday should make the company's tablet plans a lot more clear to onlookers, but it's safe to say that the news surrounding the Surface 2 and Surface Pro 2 has a lot of skeptical onlookers.
Don't Miss: What Is Ballmer's Biggest Regret at Microsoft?