Can Moratorium on Debt Repayment Save Suntech?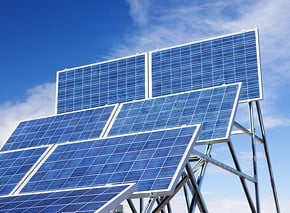 Suntech Power Holdings (NYSE:STP) shares rose 5 percent after it announced that it had been given a six-month moratorium on debt repayment from judicial authorities in Switzerland, Bloomberg reports. "Suntech equity at this point is an option if you believe the company will be able to effectively restructure in bankruptcy proceedings," Chris Kettenman, Chief Energy Strategist at Prime Executions Inc., said.
Suntech was once the world's largest solar-panel maker, However, several months ago, Suntech appeared to be in serious danger. $541 million in convertible bonds were on schedule to mature at a time when an overabundance of solar panel and component supplies were driving down the global market.
Suntech managed to convince 60 percent of their bond-owners to agree to not exercise their rights to the bonds until May 15, but the bonds' trustee declared default. As a result, Suntech was put into default with Chinese lenders and the International Finance Corp. Then, eight Chinese banks sought to have Suntech declared insolvent for its failure to make bond payments — something Suntech didn't oppose.
At the time, Suntech Chief Executive Officer David King explained, "While we evaluate restructuring initiatives and strategic alternatives, we are committed to continuing to provide high-quality solar products to our global customer base. During this period, we will continue to work closely with all of our stakeholders and take the necessary steps to put Suntech back on track for growth."
Now it appears Suntech is getting a second chance. "The Chinese government and banking parties have already made a clear investment in the space. It makes sense that the current government would want to offer support and encourage banks to be flexible in lending policies," Kettenman said.
When the news broke, Suntech finished at $1.05, its highest close since May 30. The stock is currently trading at $0.983.
Don't Miss: Shell: Thieves Caused Nigerian Oil Spill.