Can NBCUniversal Help Comcast Weather the Cord-Cutters?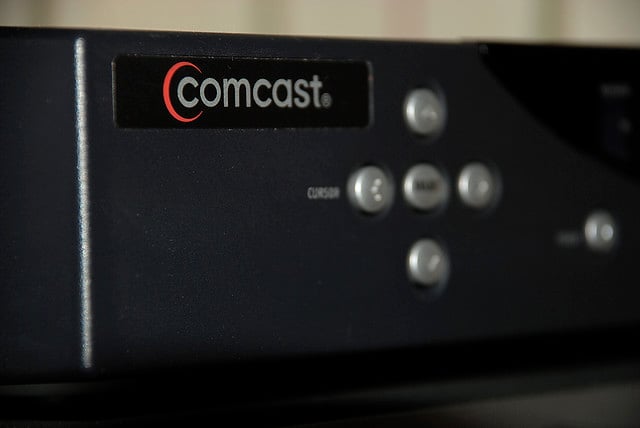 Comcast Corp. (NASDAQ:CMCSA) was going against the grain when it decided to purchase NBCUniversal, a $30 billion deal completed in March. The prevailing trend with media companies in recent years has been to split off assets rather than make acquisitions, with Time Warner Inc. (NYSE:TWX) selling off its cable operations and Viacom Inc. (NYSE:VIA) separating its CBS (NYSE:CBS) television ventures and radio companies.
But NBCUniversal, under the helm of CEO Steve Burke, has thus far helped the company weather a new generation of cord-cutters who opt for cheaper online services like Netflix (NASDAQ:NFLX) rather than traditional cable. Burke, who was recently profiled in The Wall Street Journal, is the competitive but media-shy leader who pulled off the massive deal.
Burke has been working to combine the two companies' wide-spread assets to create what the Journal called an "uber platform" involving TV, movies, theme parks, and video games. In particular, he has focused on making NBC a go-to network for sports fans.
He has poured $12 billion into sports broadcasting, which includes a deal for NBC to broadcast the Olympics from 2014 to 2020, in addition to the $4.2 billion he spent to pry Nascar out of Walt Disney Co.-owned (NYSE:DIS) ESPN's grasp. Sports is something Burke sees as worthy of a big investment, according to the Journal.
Comcast's second-quarter earnings showed the benefits of the merger: Earnings from NBCUniversal pushed Comcast ahead of analyst expectations, a rare feat for cable companies during the typically slow second quarter. Revenue for NBCUniversal grew 8.9 percent to $6 billion during the quarter, according to The Wall Street Journal. NBC's broadcast television, cable networks, and films from Universal Studios all showed growth during the quarter.
Despite those gains, it hasn't all been good news at NBC since the acquisition. Ratings at NBC's cable networks including E! and USA have fallen in the past year, and NBC's Today was dethroned from its 15-year role as the top morning show by Disney-owned ABC's Good Morning America. Overall, the NBC network has been lagging behind rivals ABC and CBS for the past ten years.
Though Burke has been characteristically quiet about future plans, NBC has a fall lineup of six new shows including Michael J. Fox's first venture into television since he was diagnosed with Parkinson's, which the company hopes will help it continue to bring in revenue and boost ratings, the Journal reports.
Follow Jacqueline on Twitter @Jacqui_WSCS