Can Netflix and Traditional Cable Get Along?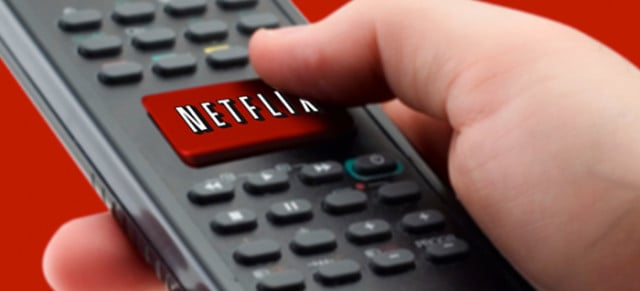 While the increasing threat of cord-cutters — those who have moved away from traditional modes of watching television — has made Netflix Inc. (NASDAQ:NFLX) enemy number one in the eyes of traditional cable companies, the world's largest subscription-streaming service is hoping that it can find a way to work with the cable companies rather than against them.
Netflix Chief Financial Officer David Wells explained in an interview at the Goldman Sachs Communacopia Conference in New York that the streaming-platform would like to expand its web-based movies and television shows to U.S. cable systems, and that U.S. cable operators have had an "open offer" to add Netflix for two years, Bloomberg reports. And the company is still willing to form partnerships, Wells said.
"We would love to reduce the friction to the end consumer, and to be available via the existing device in the home, which is the set-top box," Wells explained on stage at the event.
Now that the newest set-top boxes offer a blend of Internet-based programming alongside traditional modes of pay television, a deal between Netflix and some of the larger pay-TV providers could further fuel Netflix's expansion. Earlier this month, the company struck a deal with the U.K.'s Virgin Media and Netflix announced on Wednesday that it would become available on Com Hem AB – Sweden's largest cable-TV provider, with over 600,000 customers.
For a company that has thus far relied on growth through game consoles, Blu-ray players, smartphones, and Web-TV devices, the new partnerships could potentially have huge ramifications on Netflix's ability to reach additional viewers — an area in which it has lofty goals. Netflix, which currently has 35.6 million subscribers, aims to reach 60 million to 90 million subscribers.
Wells says that the cable providers need to decide whether they view Netflix as an enemy or a complimentary service. As Bloomberg points out, pay-TV providers have so far struggled to adapt to the shift in viewers watching shows through laptops, tablets, and smartphones — and their chance to strike a deal with Netflix might disappear before long.
Don't Miss: Box Office Preview: 8 New Films With Something for Everyone