Can Samsung's New Premium Tablet Unseat Apple's iPad?
When it comes to the number of smartphones sold around the world, Samsung (SSNLF.PK) is the undisputed leader. According to the latest data from market research firm IDC, Samsung's devices accounted for 30.2 percent of the worldwide smartphone market in the March quarter, while second-place Apple (NASDAQ:AAPL) only had a 15.5 percent share. On the other hand, shipment numbers aren't everything. According to Canaccord Genuity's estimates obtained by Apple Insider, Apple still took the majority of the handset industry's profits with a 65 percent share, while Samsung only took a 41 percent share. It should be noted that Apple and Samsung were able to obtain more than a 100 percent share of the profits due to operating losses from other vendors.
However, unlike the smartphone market, Samsung has been unable to surpass Apple in the worldwide tablet market by any measurement. Apple essentially invented the tablet category when it launched its first iPad in 2010 and ever since then it has dominated the market. According to March quarter data from IDC, Apple maintained its lead in the worldwide tablet market with a 32.5 percent share, while Samsung kept its second-place ranking with a 22.3 percent share. Apple's long-running lead in this category is even more surprising when considering that Samsung's tablets are relatively inexpensive compared to Apple's, which gives the Korea-based company a larger potential customer base for its devices.
Now, after failing to dislodge Apple from the top of the tablet market with its low-cost devices, Samsung is trying a different approach. At a media event in New York City on Thursday, Samsung unveiled its new high-end flagship tablet: the Galaxy Tab S, reports Mashable. Available in screen sizes of 8.4 inches and 10.5 inches, the Galaxy Tab S surpasses many of the technical specifications of Apple's flagship iPad Air, while still keeping its lower price tag. The Wi-Fi version of the 8.4-inch model starts at $399.99, while the 10.5-inch model starts at $499.99.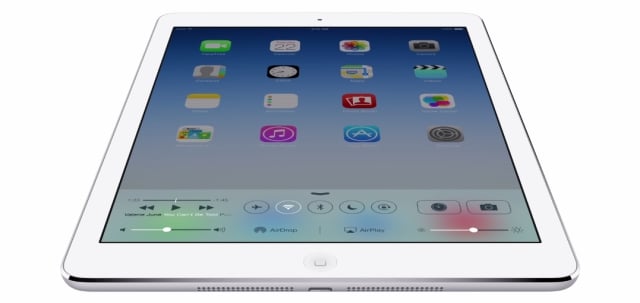 Both sizes of the Galaxy Tab S feature 2560 x 1600 resolution displays that top Apple's 2048 x 1536 Retina display for the iPad Air. Despite having a slightly larger screen at 10.5 inches, the Galaxy Tab S still manages to beat the iPad Air's 264 pixels per inch (ppi) density with an impressive 288 ppi. The Galaxy Tab S was able to achieve this higher resolution thanks to its Super AMOLED display, a technology that has previously only been used in Samsung's smartphones. In contrast, the iPad Air relies on an "LED-backlit Multi-Touch display with IPS technology," according to Apple's website.
Samsung even managed to outdo Apple on the two measurements that inspired the iPad's "Air" namesake. At just 6.6 millimeters thick, both of Samsung's new tablet models are 0.9 millimeters thinner than the iPad Air. The 10.5-inch Galaxy Tab S Wi-Fi model also only weighs 465 grams, making it four grams lighter than Apple's Wi-Fi-only iPad Air. On the other hand, some of the weight difference may be due to the iPad Air's aluminum rear casing, which is presumably heavier than the dimpled plastic casing used on Samsung's Galaxy Tab S.
With its higher technical specifications and increased connectivity with the Galaxy S5 smartphone, Samsung is making no secret that the Galaxy Tab S is squarely aimed at the high-end segment of the tablet market that is currently dominated by Apple. "What I really tried to achieve was to give it a premium feel," said Galaxy Tab S team senior designer Lee Soo-jung, according to The Wall Street Journal.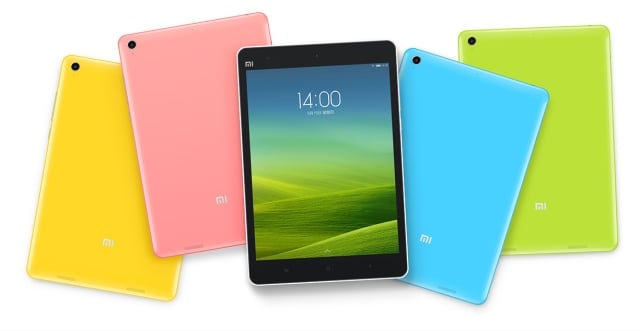 While the Galaxy Tab S allows Samsung to challenge Apple more directly in the premium tablet market segment, the debut of a high-end tablet may also be a sign that Samsung is facing increasing pressure at the low-end segment of the market.
Xiaomi – the low-cost smartphone maker that has been taking China's smartphone market by storm — recently unveiled the MiPad, its first tablet. According to Xiaomi's website, the 16GB MiPad will sell for only 1,499 yuan ($240) — lower than the cost of some of Samsung's cheaper devices — while still maintaining higher technical specifications.
In this sense, the release of the new Galaxy Tab S may be Samsung's attempt to rise above the increasingly competitive fray in the low-end tablet market segment, as much as it is an attempt to challenge Apple's dominance of the high-end segment. Only time and sales numbers will tell if either of Samsung's attempts was successful.
More from Wall St. Cheat Sheet:
Follow Nathanael on Twitter (@ArnoldEtan_WSCS)