Can Sirius XM Keep This Momentum?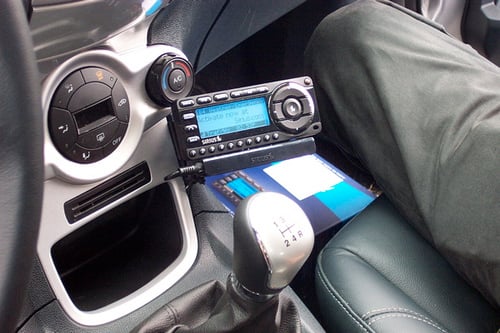 SIRIUS XM Radio Inc. (NASDAQ:SIRI) continues to surprise, and an increasing number of onlookers are being forced to admit that the satellite radio company's demise from competitors like Pandora (NYSE:P) and Spotify might have been premature. Last week, Sirius posted profits that met Wall Street's expectation and beat revenue expectations, in what appears to be a positive sign for growth.
For the quarter, Sirius' revenue rose 12 percent to $940.1 million with a 9 percent boost in subscribers. Just two weeks ago, the company raised its subscriber goal for 2013 to 1.5 million and then raised its adjusted EBITDA this week. Towards the end of the week, Sirius was trading at a five year high of $3.81.
It also turns out that less shares of Sirius were shorted as of mid-July than any other time before Mid-November of last year. The number of shares sold short, 235.6 million, is still higher than any other company listed on the Nasdaq, but it would appear that fewer and fewer investors are confident now that Sirius will falter than there were in previous months.
One possible threat to Sirius' good fortune is the rapid popularity of Clear Channel's (NYSE:CCO) iHeartRadio app. While Sirius has been able to withstand the competition from streaming radio services so far, iHeartRadio might be different. Clear Channel recently announced that it would greatly increase its talk radio content, bolstering the service which already allows streaming access to hundreds of FM and AM radio stations. The new talk radio content will include podcasts along with the usual talk radio features, providing listeners with playlists of talk radio content based on the user's interests over time.
Wall St. Cheat Sheet's Victor Mora has rated Sirius XM Radio as an "Outperform" and expects the company to continue to gain market share. He explains, "Over the last four quarters, earnings have been mixed while revenue figures have been rising which has led to upbeat investors."
Don't Miss: Time Warner Cable Has a New CEO Coming.