Can Sirius XM's New MLB Deal Boost Revenue?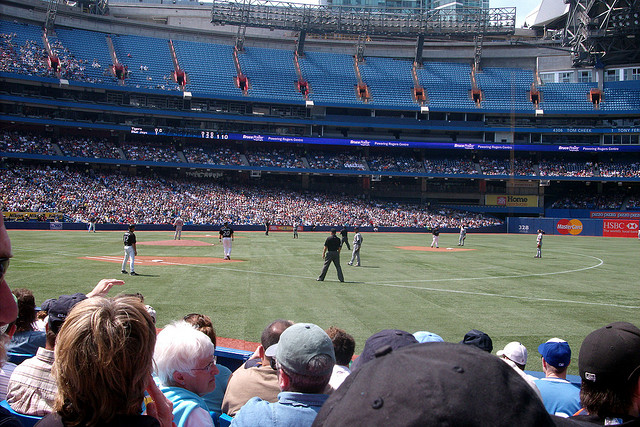 A long-awaited deal with Major League Baseball will soon allow all Sirius XM (NASDAQ:SIRI) subscribers to listen to live baseball, rather than only those equipped with XM radios. The new deal, which is projected to boost revenue for the satellite radio company, will allow the entire 25 million subscriber base to access broadcasts of professional baseball games from the MLB.
While Sirius XM users could access live games on mobile devices and the website before the new deal, customers were unable to listen to games on Sirius car radios — something which had led to complaints. The financial terms of the six-year contract was not revealed, but analysts estimate that the deal could push millions of Sirius XM customers to upgrade their service.
Sirius XM customers will have to subscribe to a package that costs $17.99 a month and won't be included in the basic package which costs $14.49. Customers with XM radios will see no change in their service. Barton Crockett, an analyst at Lazard Capital Markets, explained, "We see these deals as a meaningful step-up in content that drives sub growth and separates Sirius XM from music services like Pandora and Spotify."
While the financial details of the deal were not disclosed, Sirius XM's former deal with MLB games via XM cost $60 million per year through 2015, and Crockett said, "We had assumed in renewal in 2016 that costs would drop to $12 million per year, consistent with the writedown of the MLB contract at the time of the Sirius/XM merger, the norm that MLB always costs less than NFL and the fact that the former MLB cost had been bid up by competition between the now merged Sirius and XM."
Crockett also said, "While we don't know the new MLB terms, we do know that Sirius XM is retaining guidance for lower program costs as rights deals renew." He continued, "So, we believe that for now we can retain our former long-term assumption for an MLB cost step-down in 2016 even though Sirius XM is obtaining expanded rights" for games to be available on Sirius.
Don't Miss: Can NBCUniversal Help Comcast Weather the Cord-Cutters?