Can These Changes Convince People to Like Microsoft's Windows 8?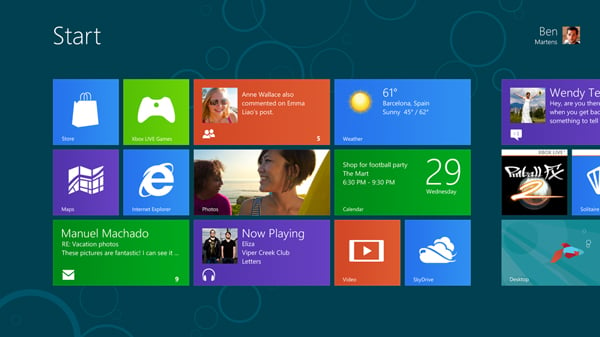 Microsoft Corp.'s (NASDAQ:MSFT) Windows 8.1 operating system will be released on Friday, available for users around the world to download on their computers and tablets as a free update through the Windows Store, but what's next for Windows after the update?
Windows 8 has had a love-it-or-hate-it reception, and the 8.1 update is Microsoft's first shot at improving it. A preview of Windows 8.1 has been available since June. Changes include overhauling the iconic "Start" button, which will now just be a Windows flag that returns users to the tile-based home screen; an optional "classic" setting for people who hate the tile interface; and the option to have up to four different windows open at once.
But what's coming after Windows 8.1? Microsoft is also updating the Windows Phone operating system to prepare for a launch of several new Nokia Corp. (NYSE:NOK) devices running on the platform on Tuesday. Windows 8 Update 3 will have increased support for larger, high-resolution screens, which supports rumors that Nokia will introduce a "phablet," or tablet-smartphone hybrid, at an event in Dubai.
The update will also include a "driving mode" that prevents calls, emails, texts, and other distractions from coming through while on the road; more ringtones; a screen rotation lock to stop the phone's screen from switching between vertical and horizontal (which frequently happens when trying to use a device while in a reclined position); and improved storage management to more easily see what's taking up memory on your device.
And what about looking further into the future? ZDNet reports that the next Windows update, codenamed Windows Blue, will be released in spring 2014, according to sources who spoke to the publication. A Windows Phone Blue version is expected to be released around the same time. The sources also told ZDNet that by spring 2015, a major overhaul to Windows will be introduced that will more closely align the Windows operating systems for smartphones and tablets-PCs.
All this information is still speculation, however, and the Operating System Group at Microsoft has been in much flux while the company goes through restructuring and purchasing Nokia's smartphone unit.
Follow Jacqueline on Twitter @Jacqui_WSCS
Don't Miss: Analysts Were Right, Q3 Was Hard for IBM.