Can These Surprising Friends Make Facebook an Advertising Powerhouse?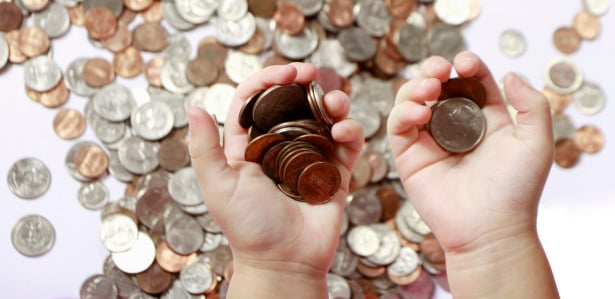 "Our Page has given us a high level of respect as a business and has attracted a wide range of people including press, vendors and potential partnerships. BarkBox is doubling down on our investment in Facebook. It works," said BarkBox Chief Executive Officer Matt Meeker, in regards to advertising through the social network. His comments, among those of several other small business advertisers, were included in a spread on Facebook (NASDAQ:FB) meant to highlight their "Success Stories" using its platform.
Facebook has finally reached an important goal: in the past 28 days, 1 million active advertisers worldwide used its platform, a feat achieved partly because of a sizable increase in advertising by small business owners. This milestone, announced in a press release entitled "One Million Thank Yous," is especially notable for the company, as it is seeking to revive its revenue growth.
Executives are hoping to attract even more small business advertisers from the approximately 16 million local businesses — such as jewelry sellers and clothing stores — that have set up free pages on the network. But, from an analytical perspective, it is difficult to pinpoint exactly how much money small advertisers spend online. What is known is they spent about $32 billion in the United States last year, according to market research firm eMarketer.
The social network itself has pointed to the link between the use of pages for promotion by small business, and the use of Facebook's advertising services. "Most small business owners start off as Facebook users, then migrate to become page owners, and from there migrate to become advertisers," Dan Levy, Facebook director of small business, told Reuters. According to BIA Kelsey, a research firm specializing in advertising, more than 50 percent of small business owners use Facebook pages to promote their products, while only 16 percent use Facebook ads. But, even with that strong user base, he said that Facebook does not plan to start charging businesses to set up pages.
Currently, advertising accounts for 85 percent of Facebook's revenue, including dollars from the biggest brands and advertising agencies as well as small businesses. Because ad growth hit a sharp slowdown last year, the company is in the process of trying to new products and strategies to reverse that decline. To some degree a reversal has begun. Last quarter, Facebook reported first-quarter revenue of $1.46 billion as advertising rose 43 percent, the fastest growth rate since the end of 2011. But Facebook declined to reveal how much advertising revenue was generated from small businesses.
Several initiatives to boost growth have been introduced recently, including a redesign of its newsfeed and a simplification to the process through which advertisers buy ads on the network. Developing additional products to appeal to small business owners are especially important because that group is "critical" to Facebook's success, as Pivotal Research analyst Brian Wieser told Reuters. "Once they launched new ad products targeted to small businesses in the middle of last year, they were able to significantly accelerate their revenue growth," he said.
To make the advertising process easier, Facebook reaches out to local businesses using, among other tools, an incubator program to mentor business owners and walk them through the ad buying process.
Follow Meghan on Twitter @MFoley_WSCS
Don't Miss: Would a Samsung Partnership Appease Facebook Investors?