Can Tumblr's David Karp Succeed at Yahoo?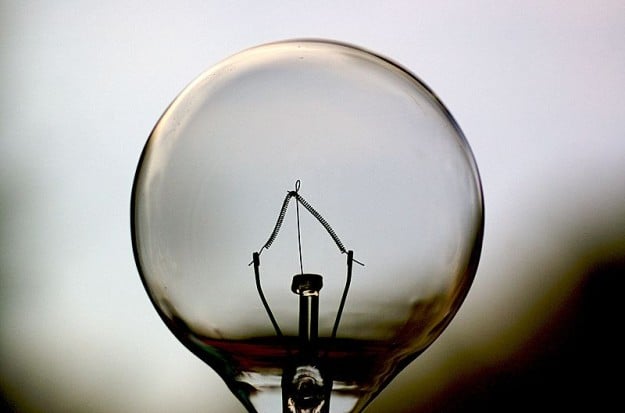 Tumblr users are worried that Yahoo's (NASDAQ:YHOO) acquisition means a slew of new rules and regulations. But, while the purchase does aim at integrating the blogging website into Yahoo's corporate auspices, subjecting Tumblr to "business-as-usual" policies would undermine the sentiment behind the deal. With the $1.1-billion acquisition, Yahoo will get a engaged and visionary leader in founder David Karp. While revenue may be light at Tumblr, that was not really what Yahoo Chief Executive Marissa Mayer was after; Karp was not focused on nickels and dimes but on users and products. And that is what Meyer's Yahoo needs. In terms of mobile, Tumblr is outperforming both Facebook (NASDAQ:FB) and Yahoo, and the website drew in 184 million unique visitors and 12.2 billion pageviews last month.
Karp operates under an aura similar to many technological innovators that preceded him. "Steve Jobs and Willy Wonka to me were just like these brilliant people who had these magical factories where every six months they'd come out with this huge show," he told author and former investment banker William Cohan several years ago. "I thought that was like the coolest thing ever. That's what I wanted to do."
That Karp has created a huge show of his own is undeniable. But now he will have to adjust to a more corporate lifestyle and play a vital role in Mayer's quest to make the search site relevant once again, which poses a contrast to how he has worked thus far in his life. His eccentricity reads through clearly in those he considers "brilliant people," and the 26-year-old autodidact does not beg comparisons to the typical Internet entrepreneur.
Born on the Upper West Side of Manhattan in New York City, he dropped out of high school at 14 years old, ending his formal education slightly before technology giants like Apple's (NASDAQ:AAPL) Jobs, Bill Gates, Larry Ellison of Oracle (NASDAQ:ORCL), and Mark Zuckerberg, all of whom dropped out of  college. But once he read a book about HTML software, he began dabbling in the technological world, following a varied career path. He worked at the Apple-repair specialist Tekserve, as a programmer for Fred Seibert's Frederator Studios in the middle of Times Square, and as an engineer for UrbanBaby, which he described as a "somewhat raunchy forum for progressive New York moms." All this occurred before he turned 16.
He even continued working for both Seibert and UrbanBaby from Japan without either employer realizing he had left New York. "I see this young guy who has absorbed everything that's going on in the world in real time and has figured out a way to live his life differently than anyone else I knew," Seibert told Cohan. "He's the chief engineer at this company, UrbanBaby, which at the time was smoking, doing unbelievably. He's fixing my problems from 6,000 miles away. He's working on New York time in Tokyo. He was really a different grade of person."
When UrbanBaby was eventually bought out, he took his small payout and launched Davidville, a Web-consulting business headquartered at a single desk in Frederator's park Avenue south offices and supported by a single employee.
But then a new microblogging phenomenon emerged in April of 2005. Referred to as "tumbleblogs," they included their author's random musing and links to other Websites. In his spare time, Karp created tools that enabled bloggers to create tumbleblogs more easily, writing the majority of the front-end code for what would become Tumblr. The first post to his new site, uploaded on June 5, 2006, read: "Nobody shoots anyone in the face unless you're a hit man or a video gamer," a quotation from Jack Thompson, an anti-video-game activist.
In the past seven years, Tumblr has grown; in November 2007, it closed its first round of venture-capital financing, and now it boosts 300 million users. Even with its modest revenue, little or no profit, and recent exodus of several top executives, the site drew the attention of Yahoo, which is desperate to find ways to make money from those 300 million addicted users.
Yahoo has promised "not to screw up" its deal with Tumblr, meaning the company will try not to fundamentally change the guiding ethos of the blogging site. But there are many exacerbating factors; the truth is most mergers and acquisitions fail to accomplish their goals and many start-up founders, like Karp, get fed up with the new corporate rules. Karp could be different, although his iconoclasm and devotion that made Tumblr a success and attractive to Yahoo seems to indicate the opposite.
Follow Meghan on Twitter @MFoley_WSCS
Don't Miss: Google's YouTube Is Crushing the Competition.