Can Twitter Overcome Its Quitter Problem?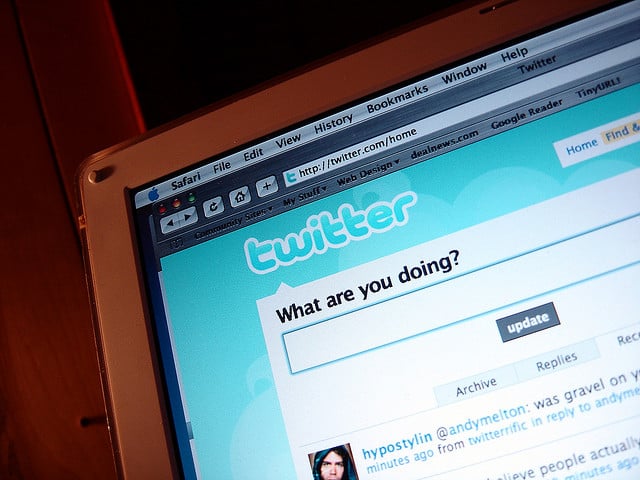 Twitter Inc.'s (NYSE:TWTR) highly anticipated initial public offering on the New York Stock Exchange is fast approaching, but new research from Reuters and Ipsos suggests that the microblogging site is having trouble keeping its users hooked, Statista reports.
According to the recently conducted poll, Twitter doesn't have the same staying power among its users that social media rival Facebook Inc. (NASDAQ:FB) does. Only 57 percent of Twitter's users actively use their accounts, while 36 percent do not use their accounts and 7 percent deleted their Twitter pages between June and September this year. In comparison, 88 percent of Facebook's users actively use their accounts, 7 percent don't use their accounts, and just 5 percent deleted their Facebook page in the same time frame.
The problem seems to be that people sign up for Twitter then feel confused about how to use the site and subsequently grow frustrated with it. Although Twitter is popular with a tech-savvy crowd, it's had trouble catching on with other groups the way Facebook has.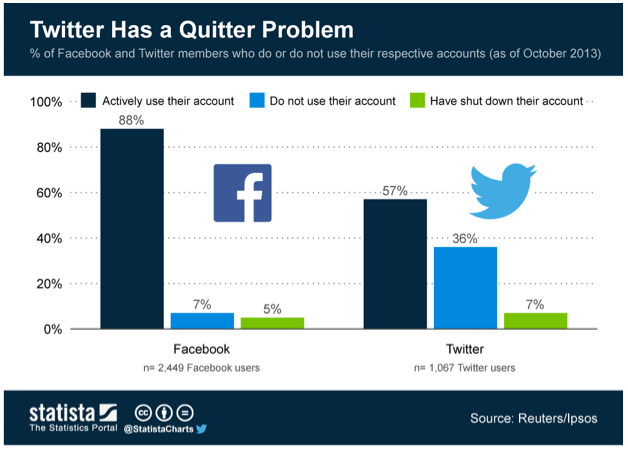 Twitter's S-1 filing went public at the beginning of the month, and it showed that the site's user growth has not been too impressive — especially in comparison to Facebook. The filing showed that between June and September, Twitter's user base grew just 6.1 percent, to 232 million. Statista points out that Facebook's user growth percentage didn't drop to the single digits until the site had already racked up half a billion users, in the second quarter of 2011.
Twitter's advantage lies in its appeal to advertisers. Facebook hasn't yet completely figured out how to make its News Feed ads look natural, something Twitter has already mastered. The microblogging site also revealed in its S-1 filing that it makes 65 percent of its ad revenue from mobile. Facebook's last earnings report showed that nearly half of its ad revenue came from mobile, proving that Twitter is also ahead in the faster-growing mobile arena.
Twitter announced at the beginning of the month that it will list on the New York Stock Exchange in a move that was a huge blow to the Nasdaq, which, until it blundered Facebook's IPO with a software malfunction, boasted most of the top tech companies. If Twitter can't figure out how to make its users stick, then its appeal as an advertising arena will stumble, as well, and perhaps the NYSE won't have made such a big win with the listing after all.
Follow Jacqueline on Twitter @Jacqui_WSCS
Don't Miss: 4 'Breaking Bad' Secrets Straight from Vince Gilligan.