Carl Icahn Is No Longer in Michael Dell's Way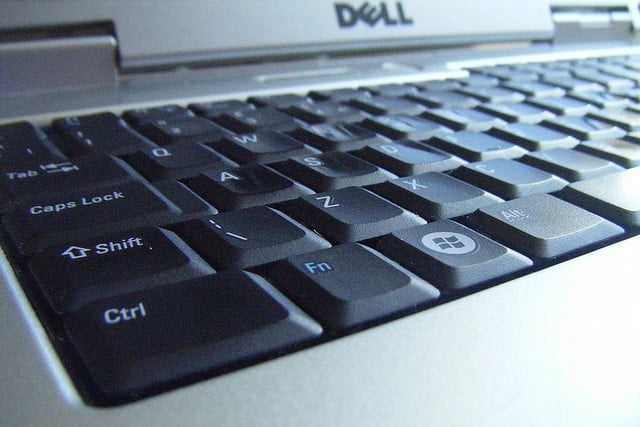 Activist investor Carl Icahn, a man known for taking large stakes in companies he judges to be ill-managed or undervalued and pushing for change, began amassing his 8.9 percent stake in the struggling personal computer manufacturer Dell (NASDAQ:DELL) earlier this year. Icahn Enterprises' (NASDAQ:IEP) investment turned into a bid rivaling the go-private offer made by the company's founder and Chief Executive Officer Michael Dell at the beginning of March.
With Icahn in the lead, many other large shareholders began to oppose the privatization proposal, causing Mr. Dell to postpone the shareholder vote over his bid multiple times, sweeten the bid, and make harsh assessments of his rival's proposal. The battle between Icahn and Mr. Dell was characterized by a string of strategic maneuvers, from the CEO's push to change voting rules so that any shareholder who did not cast a vote were not counted as against the deal to the lawsuit Icahn filed in response to the board's decision to amend the voting rule in return for a higher buyout offer.
However, Mr. Dell won at last. On Monday, Icahn authored an open letter to shareholders in which he announced that he and partner Southeastern Asset Management "determined that it would be almost impossible to win the battle on September 12," the date of the much-delayed shareholder vote. "We have therefore come to the conclusion that we will not pursue additional efforts to defeat the Michael Dell/Silver Lake proposal, although we still oppose it."
At the heart of Icahn's opposition, and the opposition expressed by other shareholders, was a matter of valuation. The ravaging effects of the stagnating personal computer industry have helped to push Dell's valuation to a price-to-forward earnings ratio of less than 9 before the offer was announced — a figure about 35 percent below the average multiple of its peers, according to FactSet.
But Icahn argued that the $24.9 billion, which amounts to $13.75 per share, Mr. Dell and his financial backer Silver Lake offered was far too low. Icahn noted in his letter that the per-share price Mr. Dell will pay is approximately 70 percent below the stock's ten-year high of $42.38 and that by going private shareholders will be prevented from the "possibility of realizing Dell's great potential."
Icahn and fellow shareholder Southeastern Asset Management proposed a tender offer for 72 percent of the company's shares at $14 apiece, which would leave a portion of the company public and keep Dell largely a PC company. Shareholders were also promised one warrant for every four of their shares, and the warrant would give shareholders the right to buy one Dell share for $20 over the next seven years. Dell's shares have not traded above $20 since September 2008.
However, the Special Committee of Dell's board gave its recommendation in favor of Mr. Dell's go-private transaction many months ago. In a filing made with the Securities and Exchange Commission in mid-July, the committee, which was charged with overseeing the go-private transaction, reiterated its recommendation for shareholders to accept Mr. Dell's bid.
"To summarize, while the Company's strong balance sheet makes it possible to borrow significant amounts, we consider it unwise to layer substantial financial risk on a company already facing significant challenges from competition and from the rapid pace of technological change," the document stated. Furthermore, the company believes what Icahn proposed would add a layer of substantial financial risk.
Jim Cramer also does not support Icahn's proposal. "Basically, Dell is selling color TV sets at this point," he wrote for The Street in July. "That's right, big color TV sets, and not even the sexy flat panels, just the ones that Zenith, Admiral, JVC, and Philips used to make. The ones that they can't give away at Best Buy (NYSE:BBY)."
Icahn chose not pursue his proposal not because of any worries that the declining personal computer industry will present too great of an obstacle to engineer a turnaround, but because of Mr. Dell's tactics. "We won, or at least thought we won, but when the board realized that they lost the vote, they simply ignored the outcome," wrote Icahn, referring to the three times the vote was postponed for what Mr. Dell called lack of shareholder support.
"Even in a dictatorship when the ruling party loses an election, and then ignores its outcome, it attempts to provide a plausible reason to justify their actions," wrote Icahn. "Andrew Bary at Barron's wisely observed, 'In an action worthy of Vladimir Putin, Dell postponed a [July] vote on Michael Dell's proposed buyout of the company when it became apparent that there was insufficient shareholder support for the deal'," he continued.
Yet, Dell offered no justification for the delay, according to Icahn. Instead, the company relied on the usual "business judgement" catchall, he wrote. "We jokingly ask, 'What's the difference between Dell and a dictatorship?' The answer: Most functioning dictatorships only need to postpone the vote once to win."
While Icahn continues to oppose Mr. Dell's proposal, he believes the battle is now unwinnable because the CEO had the record date changed so that new shareholders could vote. A Delaware Court ruled against Icahn's claim that the board manipulated the shareholder vote on the buyout by pushing it to September 13, and he and Silver Lake sweetened their offer from $13.65 per share to $13.75 — plus a 13-cent dividend. "We therefore congratulate Michael Dell and I intend to call him to wish him good luck (he may need it)," wrote Icahn.
Icahn also devoted a portion of his letter to the problems with corporate governance, arguing that current state laws often favor incumbent corporate boards and management. While he noted that "we must abide by these laws," he said that they can and must be changed because boards should not be allowed to treat election results as totalitarian dictatorships do, by ignoring the results.
"The Dell board, like so many boards in this country, reminds me of Clark Gable's last words in Gone with the Wind, they simply 'don't give a damn,' he wrote. "If you are incensed by the actions of the Dell Board as much as I am, I hope you will choose to follow me on Twitter where from time to time I give my investment insights.  I also intend to point out what I consider to be unconscionable actions by boards and discuss what remedies shareholders may take to change the situation."
While the closeness of the numerous votes disappointed Mr. Dell to some degree, the drama that has unfolded has not exactly been surprising. Noting that he respected the opinion of shareholders like Southeastern, who would be "willing to accept the significant risks and challenges of my effort to transform the company," he believes that Icahn saw an opportunity in the "voting standard in our contract to buy into the company and organize a blocking position with a minority of the company's shares." Icahn was not a shareholder at the time the deal was announced.
Follow Meghan on Twitter @MFoley_WSCS
Don't Miss: Is Microsoft Trying to Steal Apple's iTunes Radio Thunder?