CBS and Time Warner Extend Negotiations, Again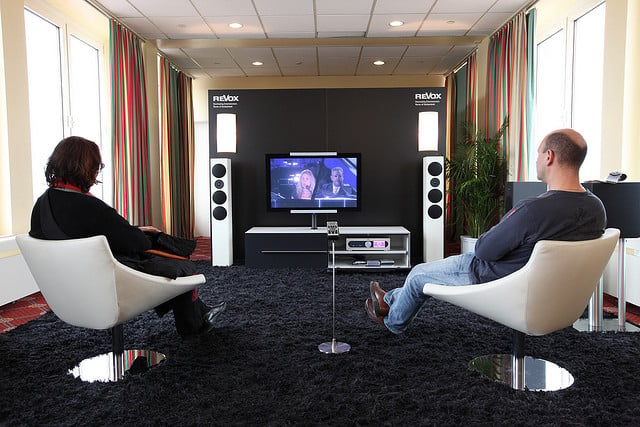 CBS Corp. (NYSE:CBS) and Time Warner Cable (NYSE:TWC) have extended their negotiations yet again after a small blackout of CBS's programming for Time Warner customers in New York, Dallas, Los Angeles, Boston, Chicago, Denver, Detroit, and Pittsburgh occurred Monday night and was quickly reversed when the companies decided to continue negotiating until Friday, according to The Wall Street Journal.
According to a report from the Journal, CBS and Time Warner's negotiations broke down around midnight on Monday. At 12:04 a.m. EST, Time Warner issued a statement saying it was pulling CBS's programming from subscribers in New York, Dallas, and Los Angeles. Then, half an hour later, the company issued another statement, saying it was returning CBS to those affected customers "at the request of CBS."
The two companies have been fighting over retransmission fees, which are fees pay-TV providers pay media companies to broadcast their programming. CBS has used its status as the No. 1 network in the country to aggressively pursue higher retransmission rates than other networks.
Time Warner and CBS came to a short-term contract extension last week, and it seems this could be the pattern until the companies can reach an agreement on how high the retransmission fees Time Warner pays CBS should be. CBS has run television ads to warn customers they could lose CBS programming if they stick with Time Warner, while Time Warner recommended that its customers use the controversial online streaming service Aereo to access CBS shows.
Media companies used to have the upper hand in these arguments, as cable and satellite TV providers need access to the content or they risk losing customers to their competitors. But recently, these retransmission fees have grown, and networks are starting to show resistance to paying whatever media companies ask. DirecTV (NASDAQ:DTV) lost access to programming from Viacom (NYSE:VIA) last summer when the companies couldn't reach an agreement about the fees. A similar argument leading to a four-month blackout also occurred between Dish Network (NASDAQ:DISH) and AMC Networks (NASDAQ:AMCX).
As pay-TV companies come under increasing pressure from streaming TV services like Netflix (NASDAQ:NFLX) and Amazon's (NASDAQ:AMZN) Amazon Prime Instant Video, they have less extra cash to spare for retransmission fees. Blackouts aren't good for TV providers or networks, as they lead to a drop in ratings and customers switching to rival pay-TV services. These kinds of blackouts could also lead to customers getting fed up with pay-TV in general, and lead to a growing number of so-called "cord cutters" who ditch expensive pay-TV services for the much cheaper online streaming options.
Follow Jacqueline on Twitter @Jacqui_WSCS
Don't Miss: Sprint Earnings: Nextel Closing Costed Company Big Bucks.