Charter Gets Tough on Time Warner Cable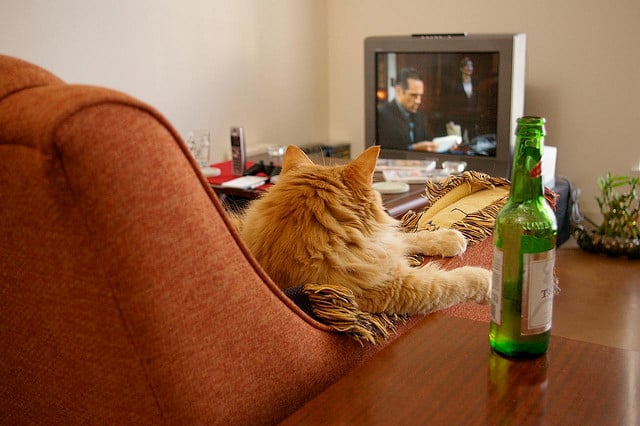 Charter Communications (NASDAQ:CHTR) has plans to nominate 13 new directors to Time Warner Cable's (NYSE:TWC) board after Time Warner rejected a buyout offer from Charter last month on the grounds that Charter's offer was "grossly inadequate." According to people familiar with the matter who spoke to the Financial Times, Charter will nominate an entirely new slate of directors for Time Warner's board by the end of the week.
The move has called Time Warner's current board into question. While 11 of the 13 directors are considered independent according to the New York Stock Exchange's rules, Charter and some corporate governance experts believe that Time Warner's board isn't independent enough. Six of the board's members have worked for Time Warner or an affiliated company in the past. Some experts think that a board member should have not worked for a company for at least six years before they can be considered an independent member of the board, the Financial Times reports.
"You'd have to make a pretty strong case to propose an entirely new slate, but a proposal of fresh blood on the board is not out of order here," said corporate governance expert Lucy Marcus to the publication. "Why is independence important? To challenge and question and help with blue sky thinking. If you are too close to the company it becomes very hard to do that." Marcus also said that having past chief executives on the company's board make change difficult to achieve and that having the roles of chairman and CEO filled by one person results in an uneven distribution of power.
"Charter's latest proposal is a non-starter. First and foremost, it substantially undervalues TWC and would represent an EBITDA multiple of approximately 7X, well below past transactions in the cable sector. Indeed, our high-quality assets, unique scale, synergy potential, growth opportunities and strong financial position should command a premium valuation compared to precedent transactions, not the discount offered by Charter," said Time Warner Cable Chairman and CEO Rob Marcus when Time Warner rejected Charter's $132.50 per share bid. Marcus went on to say that Time Warner wouldn't accept a deal below $160 a share.
After the deal fell through, rumors started swirling that Charter could team up with Comcast (NASDAQ:CMCSA), the nation's largest cable operator, so that the two companies could acquire Time Warner together and split up its markets. Comcast is a bigger company than Charter, with more cash on hand to sweeten the deal for Time Warner's shareholders.
Charter is backed by famed cable investor John Malone's Liberty Media (NYSE:LMCA). Malone has been a vocal advocate of consolidation in the cable industry, something he sees as necessary for pay-TV to survive competition from online TV streaming. Charter executives have publicly said they believe Time Warner has "failed" at remaining competitive in the cable TV industry.
Now that its offer has been rejected, Charter is trying to convince Time Warner shareholders that they should pressure the company to sell. The Financial Times cited several shareholders who complained that Time Warner's board has made bad decisions in the recent past and needs a shake-up. "I question how independent they are," one shareholder said, per the publication.
"It's a classic corporate board who cannot see beyond the status quo," said another to the Times. If similar sentiments are shared by enough of Time Warner's shareholders, the company could be forced to replace its entire board for more independent members that will be more forward-thinking, which could lead to the company accepting a lower offer than Rob Marcus is insisting on.
More from Wall St. Cheat Sheet:
Follow Jacqueline on Twitter @Jacqui_WSCS