Check Out the Latest Video Game Rumors Right Here
It's time for another round of video game rumors and speculation. This week we've got some exciting new whispers about rebooted franchises, possible ports, and upcoming announcements — plus a whole lot of leaked gameplay footage of a high-profile game. Let's take a look, shall we?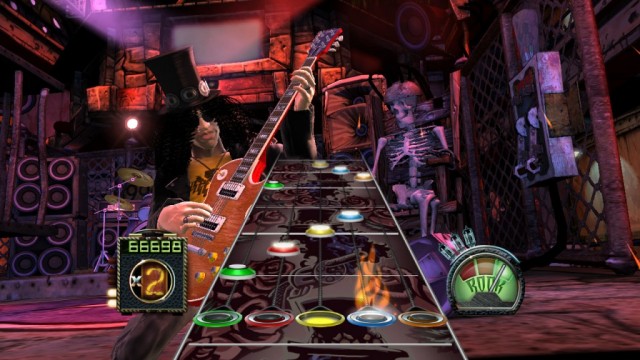 Is 'Guitar Hero' making a comeback?
The history of the music/rhythm game genre is a wild ride. It reached crazy heights around 2008, but in just a few years took a massive fall — so massive that Activision announced in 2011 it was done making Guitar Hero games.
History is bound to repeat itself, and the latest rumblings suggest that Activision may be in the process of reversing its decision. PSU reports that Guitar Hero is set to make a comeback on Xbox One and PlayStation 4. That's according to an unnamed source "close to the venue where recording is currently taking place." That's not much to go on, but I wouldn't mind getting the old band back together for another go.
Likelihood: 50%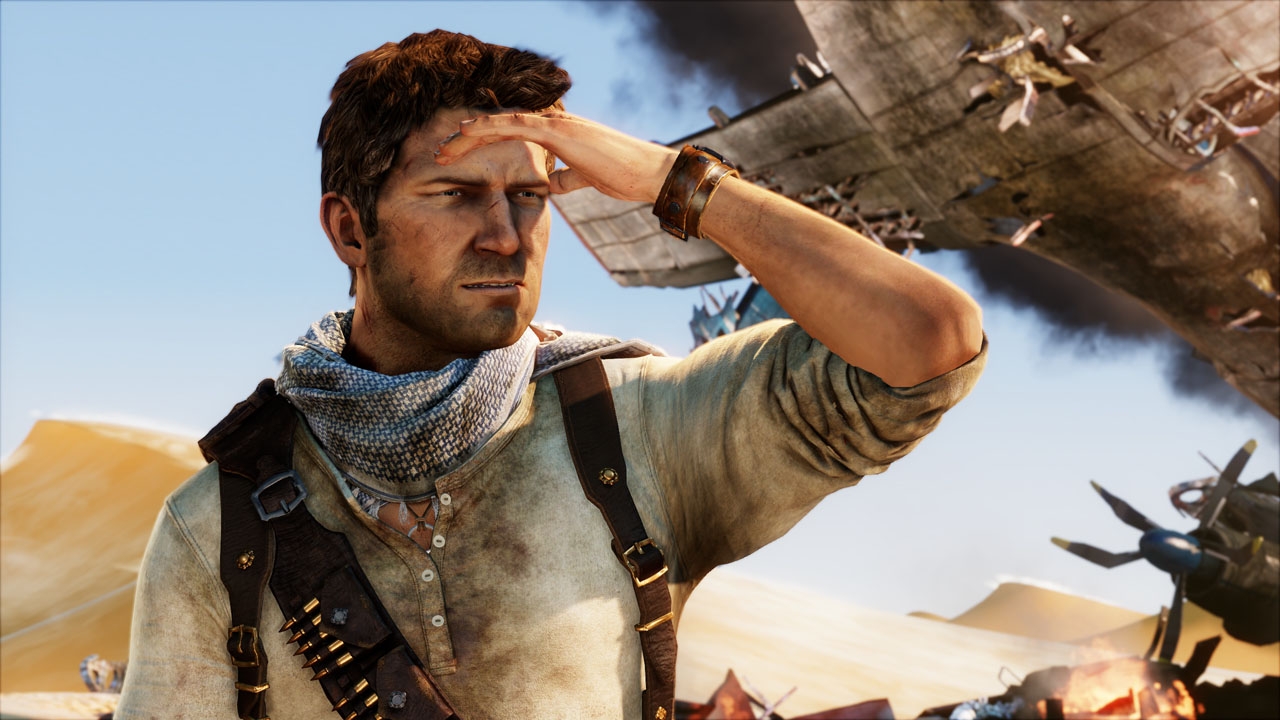 Is the Uncharted trilogy coming to PS4?
If there's one series that's inseparable from the PlayStation brand, it's Uncharted. Made by the Sony-owned studio Naughty Dog, the Uncharted games essentially defined what the PlayStation 3 was capable of. These games are big, loud, funny action platformer/shooters that are like what you'd get if you turned Indiana Jones movies into games.
According to VGLeaks, an image on the European PlayStation blog might accidentally indicate that the Uncharted games will be available on the PlayStation 4. Or they could just be putting the clues together incorrectly. But it wouldn't surprise me one bit for the trilogy to come to PS4, especially sometime during the run-up to the 2015 launch of Uncharted 4.
Likelihood: 50%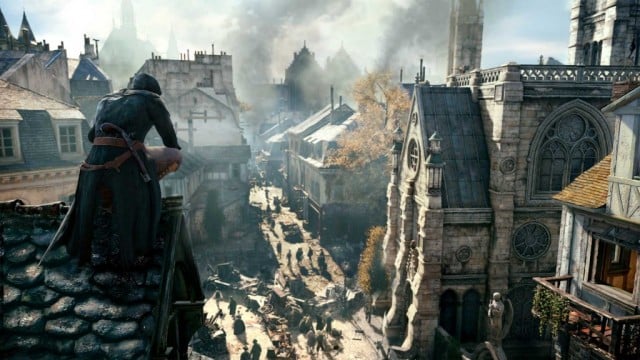 Here's 20 minutes of Assassin's Creed Unity footage on PS4
It's not technically a rumor, but if you're interested in seeing Assassin's Creed Unity in action, you're in luck: 20 minutes of new gameplay footage of the game has recently popped up online. The footage, divided into three videos, shows the main character Arno running around Paris, climbing buildings, slithering through massive crowds, entering private domiciles, fighting guards, and basically being a nuisance to the people of 1700's France.
The footage was reportedly taken from the PlayStation 4 version of the game, and it looks fantastic. You can watch the videos right here, but beware of minor spoilers.
Will a New 'Banjo-Kazooie' Game be Announced at E3 2014?
We know Microsoft bought the developer Rare in 2003. And we know that Rare's last game was Kinect Sports Rivals, which came out in April. Microsoft has kept quiet regarding what the company is currently working on, but leaker "Kampfheld" has posted a cryptic message in Morse Code on NeoGAF that spells out "BKE315." Other forum member quickly put two and two together and surmised it meant "Banjo-Kazooie E3 2015."
Kampfheld later seemed to confirm this interpretation, again in Morse Code. So whether a new Banjo-Kazooie game will come to pass on Xbox One remains to be seen. But the pieces are all in place, and an accomplished leaker seems to have some inside information. It's looking good for Banjo-Kazooie fans.
Likelihood: 75%
Follow Chris on Twitter @_chrislreed
More from Tech Cheat Sheet:
Want more great content like this? Sign up here to receive the best of Cheat Sheet delivered daily. No spam; just tailored content straight to your inbox.