Check Out These 4 Games Coming to Amazon Fire Devices

If you follow tech and video games, you might recall that earlier this year Amazon assembled a few teams to make games for its Fire devices. High-profile hires included people who worked on Portal, Halo, Far Cry 2, and Left 4 Dead 2.
The company has also enlisted several talented outside developers to make games, including WayForward, Telltale, and Double Fine. Not to mention that it spent $1 billion to buy the game streaming company Twitch. Amazon may have a hand in many businesses, but it's clear that video games are of particular importance.
Amazon Game Studios design director Ian Vogel recently told Polygon that, "This is a brand new thing for us. We're trying a lot of new things and experimenting. It has been an intense year for us."
If you're as curious as we are about what all this money and talent has produced for Fire tablets and phones, read on. Amazon has just pulled back the curtain on four games currently in development. Let's take a look at them.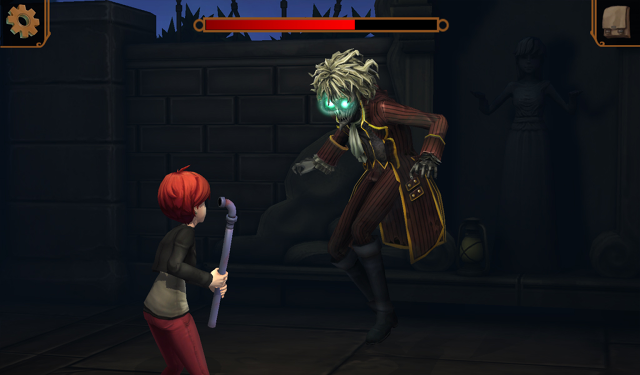 Til Morning's Light
Til Morning's Light is a spooky game that's being made exclusively for the Amazon Fire phone. You play as Erica, a girl who's been locked in a haunted mansion by bullies, and has to figure out how to escape by the time morning rolls around. To do that, you wander around the enormous estate, finding puzzle pieces and battling ghosts using taps and swipes. It sounds kind of like a more serious version of Luigi's Mansion.
The game also puts the phone's hardware to work. Amazon Fire phones have four cameras on its front face that can track your head movements. The game will take advantage of this technology by making the game's POV move in coordination with the direction you're pointing your head. It sounds kind of goofy, but if it helps players control the game better, it could be a useful feature.
Til Morning's Light is being co-developed by WayForward Technologies, a company that's no stranger to making games for handheld devices. It made Shantae: Risky's Revenge, Aliens Infestation, and a number of other titles for Nintendo DS, in addition to console games like DuckTales Remastered. The game is expected to release later this month, but you can download a free audio "blog" by the game's protagonist here.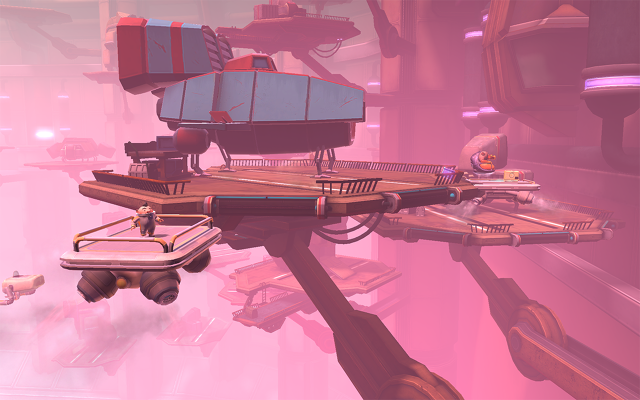 Tales from Deep Space
Tales from Deep Space is a Fire tablet game that doesn't take itself too seriously. Tales from Deep Space tells the story of a traveling salesman and his luggage robot as they try to escape a space station that's been put on lockdown.
You can play the game solo, switching between the two characters to use their unique abilities to navigate the environment and solve puzzles. Or, if you have a buddy who also has a Fire tablet and a copy of the game, the two of you can play together, co-op style.
Tales from Deep Space will also come with a free e-comic you can download from Amazon's recently purchased Comixology distribution service.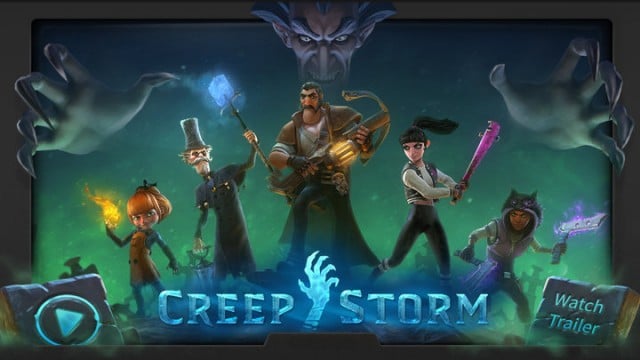 CreepStorm
Despite its title, CreepStorm isn't a game about a tornado of spiders. Instead, it's a tower defense game that sends waves of monsters at you, hopefully to be picked off by your "towers." Only instead of using actual towers like in other tower defense games, here you place "heroes" in the path of the oncoming hordes. The twist is that your heroes are people, so they can move around.
You can also upgrade all of your heroes by feeding points into their skill trees, making them souped-up powerhouses capable of taking on any threat. Once you finish the story in the game, you can go online to play matches against real people. CreepStorm is "coming soon" exclusively to Fire tablets.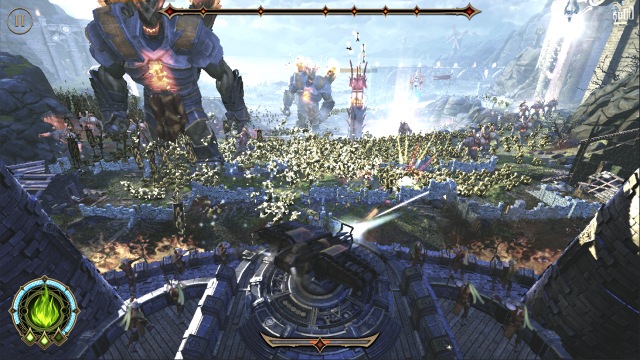 The Unmaking
The Unmaking is a castle defense game that's also heading to Amazon Fire tablets. Basically, your castle is being invaded by hordes of bad guys, and your job is to fend them off for as long as possible. The game, Amazon Game Studio design director Ian Vogel told IGN, was inspired by the battle of Helm's Deep in The Two Towers.
To give the game a sense of progression, you get to upgrade your weapons and beef up the castle defenses as you play through the game's seven levels. Instead of being stuck with boring old medieval weaponry, however, you also control powerful magic like lighting strikes and green fire.
One of the crazy things about the game is that it can show up to 4,000 enemies onscreen at once by offloading the processing required to Amazon servers. That probably means you have to be connected to the Internet to play the game, but it should be a unique experience on tablets. The Unmaking is expected to release this fall, and will also come with a free e-comic from Comixology.
Mobile games are a big business for companies like Apple and Google. From the looks of it, Amazon is devoting a lot of resources to putting out some seriously impressive titles. Whether these games will help sell Fire devices, however, remains to be seen.
More from Tech Cheat Sheet:
Want more great content like this? Sign up here to receive the best of Cheat Sheet delivered daily. No spam; just tailored content straight to your inbox.