Cisco Is Slowly Expanding Outside Just Hardware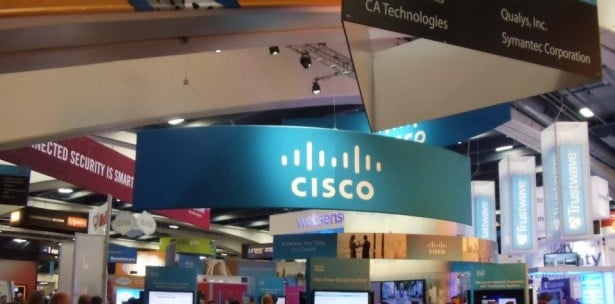 Cisco Systems Inc. (NASDAQ:CSCO) agreed to pay $415 million for the data storage company Whiptail, the company announced Tuesday. This acquisition is Cisco's first venture into the data storage market, according to a report from Reuters.
Reuters said the deal is expected to close in the first quarter of 2014, and Cisco will finance it with both cash and incentives. Whiptail makes storage systems from flash memory chips, which are faster and more efficient than servers using hard disk drives. The company was founded in 2008 and is based in Whippany, New Jersey.
Cisco's senior vice president of corporate development, Hilton Romanski, said Cisco has been an investor in Whiptail and had been in exclusive talks with the company about the acquisition. A source familiar with the situation told Reuters that Whiptail, which employs 80 people, makes an annual revenue of between $20 million and $30 million.
According to The Wall Street Journal, the Whiptail acquisition is part of Cisco's plan to rely less on hardware and grow its Unified Computing System strategy. The Whiptail technology will also make Cisco customers' data centers take up less room and process higher volumes of data more efficiently.
Paul Perez, Cisco's computing systems product group vice president and general manager, told the Journal, "We are focused on providing a converged infrastructure including compute, network and high-performance solid state that will help address our customers' requirements for next-generation computing environments." Perez will lead the Whiptail employees being absorbed into Cisco.
Cisco stock plummeted after the company posted earnings in mid-August, announcing that it was laying off 5 percent of its workforce and posting low guidance for the next fiscal quarter. "So the environment in terms of our businesses is improving slightly, but nowhere near the pace that we want," company Chairman and CEO John Chambers said during an earnings call.
ISI group analyst Brian Marshall was optimistic about the acquisition of Whiptail, which he told Reuters meant Cisco was "finally entering the $50 billion enterprise storage industry."
Follow Jacqueline on Twitter @Jacqui_WSCS
Investing Insights: Will IBM See a Higher Bid?