Cisco Offering $8B in Bonds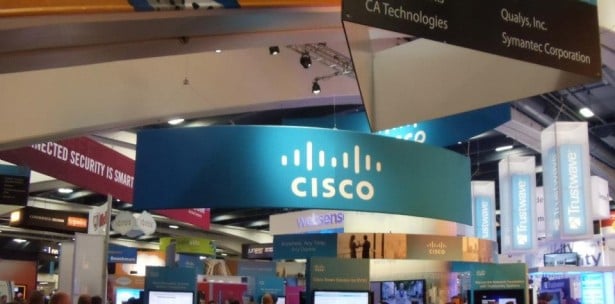 Cisco Systems Inc. (NASDAQ:CSCO) has announced an $8 billion bond sale, the largest sale of debt thus far in 2014. The company is issuing notes in a series of seven parts that will mature between September 2015 and March 2024.
Cisco says it plans to use the debt for "general corporate purposes," including to repay debt and return money to shareholders. According to data compiled by Bloomberg, Cisco's offering is the largest bond offering in the U.S. since Verizon (NYSE:VZ) issued $49 billion in September. It is the second largest bond sale by a tech company after Apple's $17 billion sale last year.
Investors seem confident about the sale despite recent difficulties faced by Cisco. "This deal looked particularly attractive at the front end," said one investor who took part in the deal to Reuters. "I'd say you are getting about 5-10bp of new issue concession for the three and five-year tranches, so I think there will be a good bid on the break."
Even though Cisco has posted losses in recent quarters, burdened by a shift away from hardware towards cloud computing, Cisco beat forecasts when it reported fourth-quarter earnings earlier this month. But shares still fell as the expectations weren't very high to begin with. The company raised its dividend, but both earnings and revenue dropped 8 percent year-over-year. The third-quarter of 2013 also disappointed, with revenue growing only 1.8 percent and earning falling from 39 cents to 37 cents.
Cisco has faced a number of headwinds over the past few years. Sales have decelerated and the company has been forced to cut jobs. Analysts are expecting a 4 percent decline in revenue in 2014, and Cisco itself downwardly revised its sales growth outlook over the next three-to-five year period. Cisco executives cut the company's revenue growth prospects during that time from 5 to 7 percent to between 3 and 6 percent.
At the analyst meeting in December, at which the company announced those expected drops, CEO John Chambers explained that Cisco's problems were generated by the market as a whole, saying that because of its huge size, Cisco sees issues on the macro level before many of its competitors. "We are the canary in the coal mine," Chambers said.
Emerging markets have been a particular problem for the company lately, as in the wake of the NSA scandal, foreign countries have been wary of using equipment from American tech companies that may be under surveillance by the U.S. government. Limited consumer spending, stalled growth in emerging markets, the shift from using hardware-based network equipment to software options, and falling sales of Cisco's TV set-top boxes all have plagued the company in recent months.
Cisco said that it expects revenue and earnings to continue declining for the foreseeable future, although it hoped that software, services, and security products would begin to offset declines in hardware.
More From Wall St. Cheat Sheet:
Follow Jacqueline on Twitter @Jacqui_WSCS