Citi Predicts: More Upside to Come for Hewlett-Packard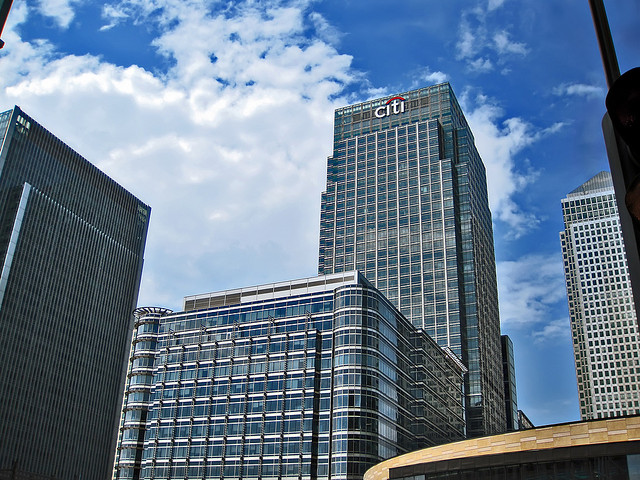 Citigroup Inc. (NYSE:C) predicts further upside potential for the world's largest technology company, Hewlett-Packard Co. (NYSE:HPQ), even though its stock has already outperformed the S&P 500 and climbed 30 percent in the last 12 months.
The results of a chief information officer survey suggest increased corporate spending on Hewlett-Packard services, which makes up just over a fifth of its sales. Consequently, Jim Suva, an analyst at Citigroup, upgraded the company on Wednesday from sell to buy.
Suva said that the rest of Wall Street may be underestimating the benefits of Hewlett-Packard's cost cutting and that negative earnings revisions may finally be behind the company.
"We anticipate that Hewlett-Packard's earnings revisions are now likely to start increasing in 2014 for the first time in nine quarters," Suva said. However, Suva acknowledges this call may get some resistance, as Hewlett-Packard's PC sales could be worse than anticipated and the benefits of higher spending on services may be slow to emerge or momentary.
"Its multiple could also expand from just seven times fiscal 2012 earnings if Hewlett-Packard can begin to demonstrate earnings growth again," Suva added. Suva's $32 price target is based on a price-to-earnings multiple of eight times fiscal 2015 earnings of $4 per share. CNBC reports that this is below Hewlett Packard's 10-year average of 11 times but Suva said, "We believe the discount to 8 times is warranted as the company is in the middle of a turnaround and … a slight valuation increase from just under 7 times to 8 times is reasonable as we believe earnings per share estimates and investor sentiment will increase."
Meanwhile Hewlett-Packard's President and CEO, Meg Whitman, expresses her future optimism on the company's website, highlighting that it is engaged in a multi-year journey to restore growth and turn itself around. "We know where we need to go, and we're making progress. We see big opportunities ahead, and we are well positioned to take advantage of these opportunities with our remarkable set of assets and strengths. We have the people, the plan, and the foundation in place to help us succeed on the next phase of the journey," Whitman said.
Investing Insights: Will Microsoft See a Boost From a Reorganization?