Clear Channel Makes This Big Bet on Internet Radio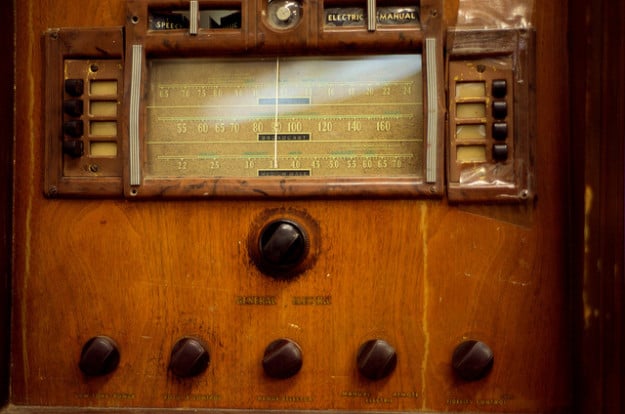 Clear Channel Communications (NYSE:CCO) has decided to take a pre-emptive strategy in dealing with the rising cost of royalties for its online streaming radio service iHeartRadio. Clear Channel has cut a deal with Time Warner Inc.'s (NYSE:TWX) record label Warner Music Group, agreeing to pay royalties on the songs Clear Channel plays on its terrestrial radio stations in exchange for a lower royalty rate for online streaming.
The music industry and online radio companies have been battling over how record labels, musicians, and songwriters should be paid in new world of online streaming. As online streaming becomes a more and more popular way for people to listen to music, Clear Channel is betting that the trade will pay off for the company. The deal, which was announced on Thursday as reported by the New York Times, requires Clear Channel to pay royalties to Warner whenever a song from a Warner artist is played on any of Clear Channel's 850 terrestrial radio stations.
In exchange, Clear Channel pays a reduced rate on songs by Warner artists played via iHeartRadio. Although the terms of the deal where not disclosed, the rate would be less than the 22 cents per 100 streams Clear Channel pays now, and more than the 12 cents per 100 streams rival service Pandora (NYSE:P) pays for Warner music. The deal will also include the promotion of Warner artists like Green Day and CeeLo Green on Clear Channel's stations.
Both Clear Channel and Pandora lobbied for the Internet Radio Fairness Act, which would have cut royalties for online radio as terrestrial stations typically don't have to pay royalties to record labels or artists. The bill died on loud opposition from the music industry.
Pandora has also been fighting to pay less royalties, even copying Clear Channel's technique by purchasing its own terrestrial radio station. Pandora has repeatedly come against opposition from the American Society of Composers, Authors, and Publishers for its attempts to pay less for the songs its users stream.
The ASCAP appealed to the Federal Communications Commission on Pandora's terrestrial radio purchase, saying that it in no way served the residents of the small South Dakota town where the station is located and was essentially a publicity stunt to attempt to pay less in royalties.
While the music industry has lobbied for terrestrial radio stations being required to pay royalties for the music they play, the deal is not really seen as a victory, since it only applies to Warner artists. "There is no substitute for actual legislation establishing a legal performance right, so that all artists and creators are fairly compensated for their work when used by terrestrial radio," the Recording Industry Association of America said in a statement seen by the Times.
For now, it's unclear if similar deals will become an industry trend as Internet and satellite radio struggle to cope with high royalty fees. If so, that could be bad news for independent musicians and labels that don't have the money or the muscle to ensure airplay.
Follow Jacqueline on Twitter @Jacqui_WSCS
Don't Miss: 7 Movies that Scored in the Living Room at Summer's End.