Comcast-Time Warner Merger: What's in It for the FCC?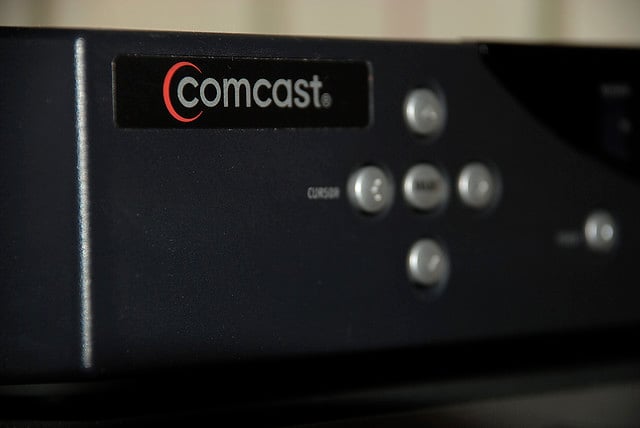 A merger splitting Time Warner Cable (NYSE:TWC) between Charter Communications (NASDAQ:CHTR) and Comcast Corp. (NASDAQ:CMCSA) could end up being the Federal Communication Commission's best shot at enforcing net neutrality rules that were dismantled after a court ruling on Tuesday.
Talks of a potential takeover of Time Warner have been circulating for a while, and it has been known all along that any kind of deal to acquire the second-largest cable company in the United States would come under regulatory scrutiny. Charter Communications, the fourth largest cable provider in the country, made a $37.4 billion cash-and-stock bid for Time Warner that was rejected and called "grossly inadequate" by Time Warner earlier this week.
Comcast, the biggest cable provider in the U.S., has been tossed around as another company that would benefit from an acquisition of Time Warner. But a merger between the No. 1 and No. 2 cable providers would come under heavy regulatory scrutiny and may not be allowed to go through. According to the latest reports, Charter has reached out to Comcast with the idea of splitting Time Warner between the two companies, which will result in less regulatory heat for Comcast than an acquisition of Time Warner in its entirety.
Any tie-up that eventually occurs will have to be approved by the FCC, and this is where net neutrality comes in. According to antitrust experts who spoke to Reuters, the FCC could force Comcast to operate under the principles of net neutrality in exchange for allowing Comcast to make the acquisition, whether or not the company splits Time Warner with Charter.
The FCC is planning to appeal Tuesday's ruling. In the meantime, the agency could force Comcast and its huge subscriber base to accept the terms of net neutrality, barring Comcast from charging content providers like Netflix (NASDAQ:NFLX) extra for the large amount of bandwidth certain types of content use. In the absence of net neutrality, Verizon Communications (NYSE:VZ) is planning to begin charging certain content providers for taking up extra bandwidth, and other Internet providers will likely soon follow suite.
The FCC believes that such a practice will result in wealthier companies getting more favorable Internet access than start-ups and other small companies. The FCC believes it has to make sure the Internet remains an open place, or else innovation could be stunted and "The next Google or Facebook might never begin," the commission said in a statement seen by The Wall Street Journal when the case was heard in September.
The antitrust experts who spoke to Reuters varied on whether they thought a deal would be allowed, but all said that should a deal between Time Warner and Comcast go through, there would be some pretty significant strings attached. Forcing Comcast and its 23 million subscribers, plus however many subscribers it would scoop up through Time Warner, to operate under net neutrality would be a huge advantage for the FCC and its efforts to keep the Internet a free and open space. For now, the regulator is going back to the drawing board to come up with some new net neutrality rules that it hopes the court will approve.
More from Wall St. Cheat Sheet:
Follow Jacqueline on Twitter @Jacqui_WSCS