Comcast, Time Warner Waiting on This NBA Star's Decision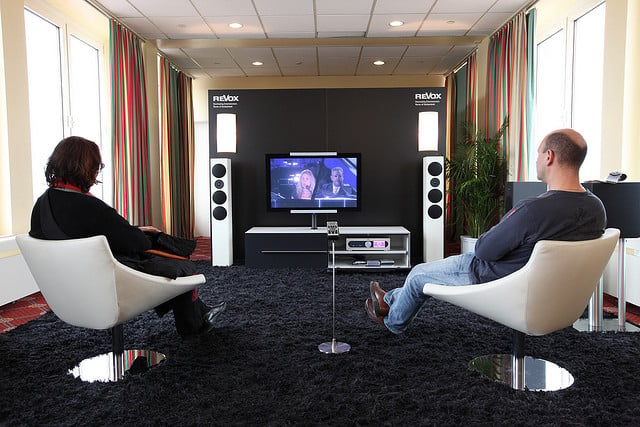 Star center Dwight Howard could have a huge impact on the next team he joins, adding unparalleled size and skill to the frontcourt and potentially making a championship contender of the sweepstakes winner. He will also have a huge impact on local and national cable business, with Comcast Corp. (NASDAQ:CMCSA) and Time Warner Inc. (NYSE:TWC) both hoping Howard will join a team associated with their companies.
Howard, who is currently a free agent, has his two biggest suitors in the Houston Rockets and the Los Angeles Lakers, his last team. Accepting Houston's offer would give Comcast a huge boost in its Houston-area network coverage. The upstart Rockets had an exciting team in the 2012-2013 season but would become substantially more marketable and successful in the league with an All-Star center. Time Warner has the rights to broadcast Lakers games and would continue to benefit from the presence of the big man in town.
According to Bloomberg, Time Warner's L.A. sports network has pitched a TV show to Howard in hopes of keeping him around, while the Lakers have billboards all over L.A. to try and retaining Howard's services. These companies would win big in local markets, but Comcast would see an ever larger rise in revenue from a Howard deal with Houston from potential contracts with satellite TV operators.
Both Dish Network Corp. (NASDAQ:DISH) and DirecTV Group Inc. (NASDAQ:DTV) are expected to add Comcast's Houston station to its sports offerings should Howard go to the Rockets. Bloomberg estimates Comcast could get between $3 and $3.50 per subscriber for a deal with Dish and DirecTV over Houston Rockets coverage.
The mercurial Howard, who is often the subject of controversy and trade speculation, has yet to hint at his favored destination. NBA.com reported Friday that the Golden State Warriors are another team seeking a deal with Howard. The Warriors, whose sports network is also owned by Comcast, were reportedly increasing financial flexibility in order to sweeten their offer to the big man.
The Warriors' Comcast channel already has a deal in place with pay-TV companies, making the company's benefits available chiefly in the northern California market, where the Warriors are based.