Coming Next Week: 'Lara Croft,' 'Phoenix Wright,' and More
Could it be? Is the holiday rush of game releases truly coming to a close? Watching new releases come out in November was like watching the violent eruption of a volcano, blasting electronic entertainment onto store shelves. The week of December 7, however, is much more calm. Only three games are coming out, which might finally give you some time to play the ones you have. Which isn't to say they're not worth a look. Here's a look at what's coming out next week.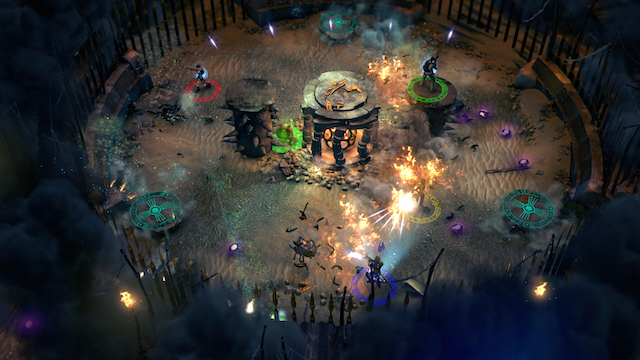 1. Lara Croft and the Temple of Osiris
Releases December 9 on PlayStation 4, Xbox One, and PC
This multiplayer-focused title has very little to do with the Tomb Raider remake from a couple of years back. Instead, it's a sequel to the excellent 2010 game Lara Croft and the Guardian of Light. The basic idea is that you (and a buddy, if you have one handy) explore exotic locales, slaying beasts, and navigating environmental puzzles and traps on your way to finding treasure.
This time around, four players can join in the fun, doing many of the same things, only in Egypt. But it's not all flowers, hearts, and cooperation. Like the recent Mario games for Wii U, multiple players can and will work together in the game, but they can also compete to see who can collect the most goodies. Check this game out if you like helping your friends right up to the point where you throw them under the bus.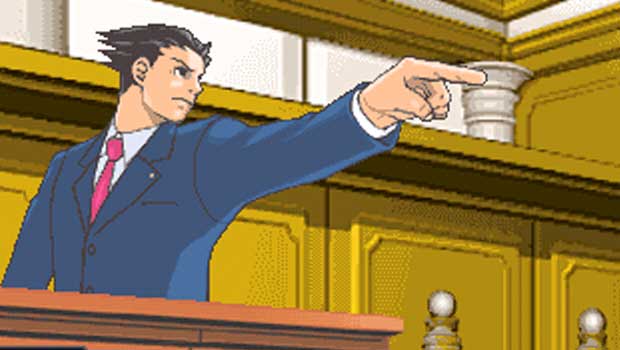 2. Phoenix Wright: Ace Attorney Trilogy
Releases December 9 for Nintendo 3DS
Putting the word "attorney" in the title of a game makes it sound like a real snoozer, but the Phoenix Wright games are anything but boring. Gathered here are the first three installments of the series, which originally came out for the Nintendo DS starting in 2001.
These games are visual novels, which means much of your play time is spent reading dialog. But the stories are equal parts silly and entertaining, with great characters and intriguing mysteries for you to solve.
The first half of each case involves interviewing witnesses and searching a crime scene for clues. Then you go to court, where you cross-examine witnesses, looking for inconsistencies in their testimonies and calling out "OBJECTION!" as you find them. (You can literally do that into the 3DS's microphone instead of pushing a button.)
For this re-release, Capcom has completely redrawn the graphics for the higher-resolution 3DS screen, and made the art three-dimensional. Between the three games, there's a ton of content here, making this a killer value for anyone looking for some digital entertainment to sink their teeth into this holiday.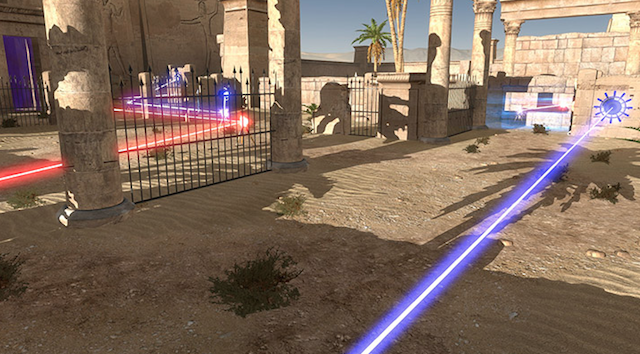 3. The Talos Principle
Releases December 11 for PlayStation 4 and Windows
Billed as a "philosophical first-person puzzle game," The Talos Principle puts players in a strange world that combines ancient ruins and futuristic sci-fi tech.
Your job is to explore the area and solve over 120 puzzles. Along the way, says the developer, you must "decide whether to have faith, or to ask the difficult questions: What is your purpose? And what are you going to do about it?" If the game shakes out favorably, The Talos Principle could akin to Portal. Here's hoping.
Follow Chris on Twitter @_chrislreed
Check out Tech Cheat Sheet on Facebook
More from Tech Cheat Sheet:
Want more great content like this? Sign up here to receive the best of Cheat Sheet delivered daily. No spam; just tailored content straight to your inbox.