Consumer Watchdog: Google Banning Google Glass "Hypocritical"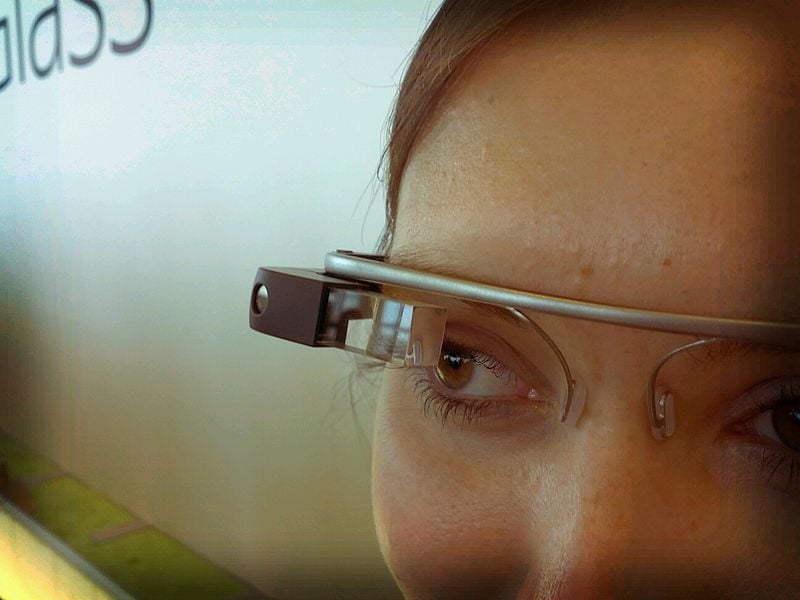 If Google (NASDAQ:GOOG) executives hoped skepticism about Google Glass would die down, they had to be disappointed by questions they fielded at their shareholder meeting. John Simpson, the Privacy Policy Director at Consumer Watchdog, took the microphone at the meeting and called Google's banning Glass there "hypocritical" in light of the fact the "Orwellian" device is invading lives everywhere it's in use.
Simpson, a Google shareholder, took his time asking a long, two-part question about the decision to ban Glass at the shareholder meeting on Thursday, as company executives fidgeted on stage and awkwardly smiled in anticipation of it ending. Simpson remarked, "You see [Glass] as one of the greatest things to come down the pike. We have some serious doubts."
Calling Glass "a voyeur's dream come true" and something that can be used "to video us surreptitiously" at any moment in our private lives, Simpson noted it was "a little hypocritical" you couldn't wear Glass into Google's meeting and went on to ask about long-term implications. Can anyone who has been filmed without their knowledge or consent have the images removed from their database and not "be used for advertising or marketing purposes?"
Larry Page, Google's chief executive, answered in an indirect way. "How many people in the room have a smartphone?" he asked the audience. Noting that people "don't collapse in terror" at the concept of people walking into a bathroom with a smartphone, Page said they shouldn't they be terrified that Glass users will be running amok and filming or photographing them at their most intimate moments. "It's just not that big a deal," he told the crowd.
On the topic of removing the images and video of users taken without consent on Glass from the Google database, Page didn't respond. "I would just encourage you all not to, try to create fear and concern about technological change until it's actually out there and people are using it, and they understand the issues." By dodging the question, Page put off the issue for a later date and didn't reassure anyone about what would come of Google's entry into wearable tech.
Don't Miss: Did TiVo's Google Settlement Meet Expectations?