Cool Tech of the Week: Fitbit Surge, Microsoft Band, and More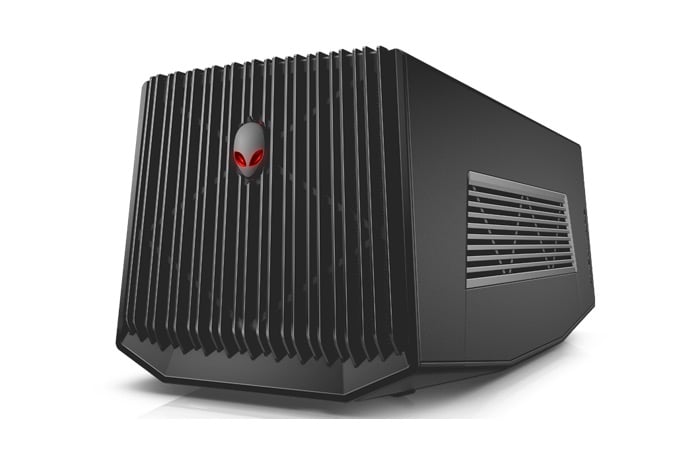 Fitbit and Microsoft turned heads this week with its entries into the smartwatch arena, which has become more and more crowded between this year's Android Wear and Apple Watch announcements. But there's more than fancy, souped-up watches to see this week. Check out the full list.
Alienware's Graphics Amplifier
Laptop gamers may want to pay attention. Alienware has developed a "graphics amplifier" dock. Plug in your laptop and get desktop-level GPU power — no more mobile graphics processors. The dock has enough room for any desktop-grade GPU, provided it's not over 375 watts.
There is one issue: It requires a proprietary PCI-Express cable that's only available on the Alienware 13 laptop. So, it acts as little more than an incentive to buy into the Alienware line. If you're interested, the unit costs $299, plus the cost of a GPU.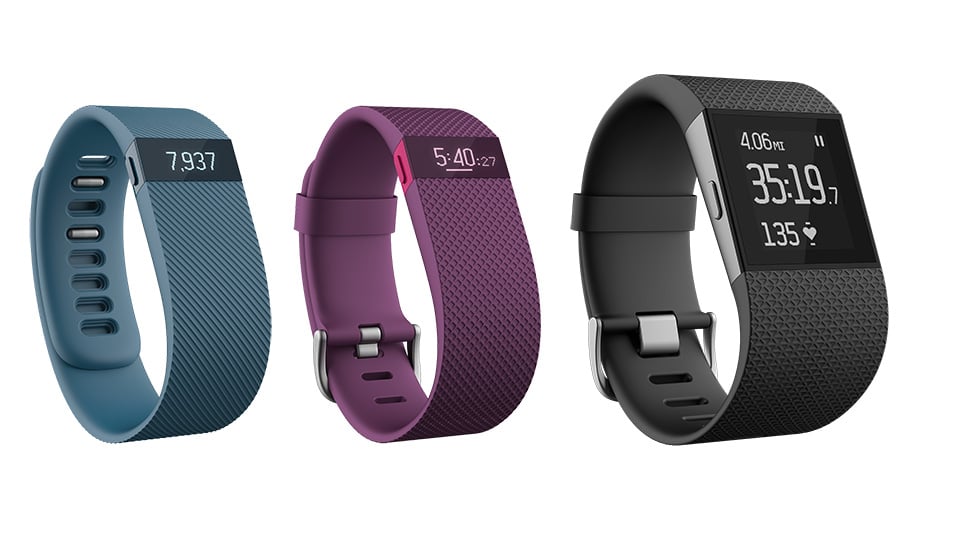 Fitbit Surge
Fitbit plans to roll out three new fitness bands — one of which bleeds the line between smartwatch and dedicated fitness tracker. The Surge offers a fresh new suite of fitness features, like heart rate monitoring and GPS tracking, but also pushes text and call alerts to the watch as well as allowing you to control your music selection. The screen is a backlit LCD touch display. The watch boasts a seven-day battery life (with GPS off).
The Charge looks like the spiritual successor to the recalled Force. It tracks all the basics: Steps, distance, floors climbed. But also features automatic sleep detection—no more auto-setting sleep-mode. The watch will also vibrate to wake you up. It's thin OLED display tallies all your daily stats and the time. The fitness band has an estimated seven-day battery life.
The Charge HR has all the features of the Charge, but with a heart rate monitor. Because of this added feature, the battery life suffers slightly. Fitbit estimates users will get only 5 days between charges.
The Charge is available now on Fitbit's website for $129.95, while the Charge HR and Surge have a release date for early 2015. Their prices will be $149.95 and $249.95.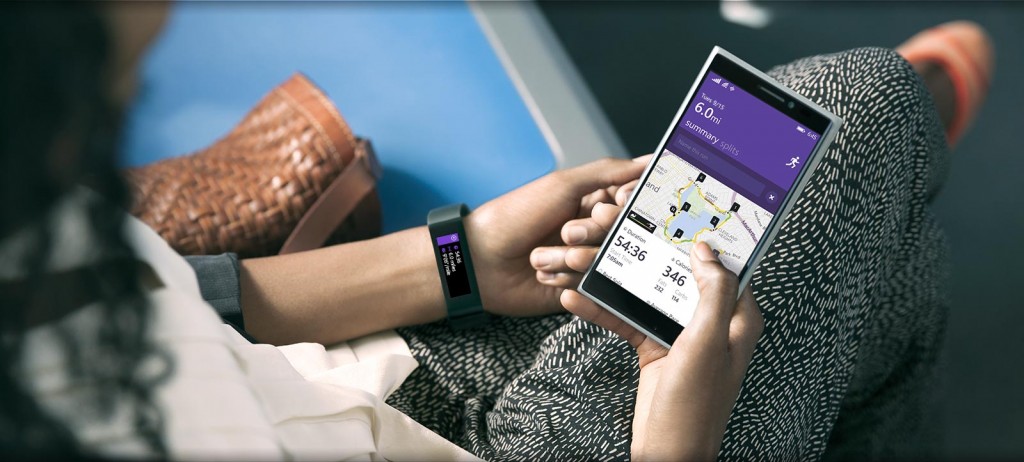 Microsoft Band
Microsoft has joined the wearable game with the Microsoft Band. Early rumors of its release had pointed to a fitness tracker, but those rumors were only half-true. The company has designed it with productivity and health in mind, manufacturing what sounds like a well-rounded smartwatch. The Band sports Microsoft's signature tile look on its capacitive 1.4-inch, 310-by-102 resolution rectangular display. The device has an estimated battery life of 48 hours. Among other light-up display smartwatches, you'll find battery life ranges from one to four days. Certainly the Microsoft Band's day-to-day use will depend on use of its built-in GPS.
The fitness portion of the Band also has a 24-hour heart rate monitor, UV monitor, sleep tracker, and keeps tabs on distance run/steps taken. The smartwatch portion has every productivity app integrated, including text message, call, calendar, and email alerts, weather, and more.
Unlike its Android and Apple competitors, the Microsoft Band will be able to sync with Android, iOS, and Windows Phone devices. You'll also be able to share data from the HealthVault with your medical provider (if you choose), which could have some benefits and drawbacks depending on how likely you are to have multiple cheat days.
The Microsoft Band is available in "limited quantities" online and in Microsoft Stores across the U.S. for $199.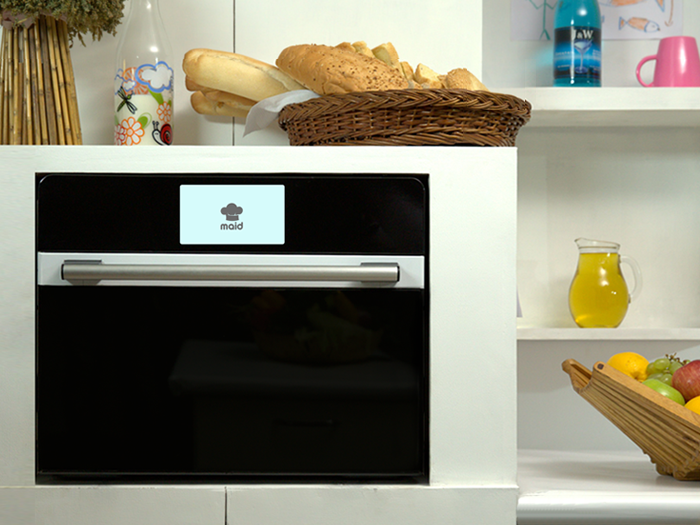 MAID
Microwave recipes have become quite popular: Brownies, omelets, mac and cheese. SectorQube has taken note of this trend and developed a smart microwave called MAID (Make All Incredible Dishes). It's a 1.3-cubic foot oven that helps you become a culinary master of the kitchen by learning your eating habits, suggesting recipes, and helping you along while you make your dishes.
It has gesture and voice commands in case your hands are a little messy from cooking, but there is a 6-inch touch screen for all other occasions. The MAID syncs with the app on your smartphone to let you know when cooking time is done.
The device isn't available, though. SectorQube is seeking funding on Kickstarter to help bring their project to market. If you're interested, investing $449 ($369 for early birds) will get you one of these smart microwaves (provided the team secures enough funds).
More from Tech Cheat Sheet:
Want more great content like this? Sign up here to receive the best of Cheat Sheet delivered daily. No spam; just tailored content straight to your inbox.