Corporate Fantasy Football: Microsoft's CEO Search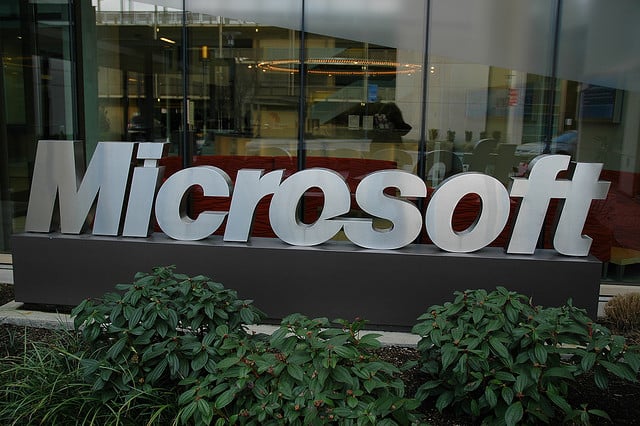 Speculating on the next CEO for a company allows industry watchers and shareholders to play a corporate version of fantasy football. They gather up the top names, assess their strengths and weaknesses, and inevitably, they all want to pick the same star — the Peyton Manning, so to speak, of the industry. In Microsoft (NASDAQ: MSFT)'s search to replace current CEO Steve Ballmer, the consensus is clear: everyone wants to draft Microsoft board member and lead independent director, John Thompson or Ford CEO Alan Mulally.
Both men have vociferously refused the job. When asked in an interview earlier this month with USA Today, Mullaly said "I love serving Ford and have nothing new to add to [my] plans to continue serving Ford." As for Thompson, as Bloomberg notes, citing a confidential source, if he wants the job, why is he heading the search committee for the replacement?
Although some outlets like AllThingsD are reporting a possible change of heart from Mulally, and the Associated Press reported that the recent meeting of Ford's Board of Directors wrapped up their quarterly meeting without issuing a statement on Mulally's future with the company; it remains conjecture, and for the time being, does little to refute Mulally's own statements on the matter.
With so many potential replacements, the pundits are doing what the fantasy football fans do when they lose their top choice: compiling the skills and stats they believe would make for the ideal quarterback, or chief executive in this case. And the company will surely need a new leader with a strong throwing arm and a good eye for strategy, considering its struggles with PCs and mobile platforms.
What characteristics of these men are seen as being the tour de force qualities the new Microsoft CEO will need? Both have a track record for turning things around, and a new chief executive would need that ability.
Thompson spent twenty-five plus years at International Business Machines (NYSE:IBM) before becoming CEO at Symantec, a technology security company. Over the next ten years, as Bloomberg points out, he took the company from $600 million in sales to $6 billion.
Mulally, for his part, stepped in at Ford in 2006 and saw the company through the economic downturn of 2008 — a tumultuous time to say the least. Ford was able to avoid a government bailout, and is leaving behind an impressive legacy. Morningstar analyst David Whiston was quoted in an AP interview saying, "Unless Ford completely collapses, Alan's tenure at Ford is going to be regarded as one of the greatest CEO stints in corporate history."
Each man scores on personality points as well. Former Symantec CEO Enrique Salem told the Wall Street Journal that Thompson was "a very independent thinker." A quality that has helped him steer the board at Microsoft and experience professional success. University of Chicago Booth School of Business Professor James Schrager cited to the AP Mulally's knack for, "working person-to-person on the management side," allowing him to understand the ins and outs of a company's culture, key for moving forward.
There is a reason everyone is making a fuss over the traits of Thomspon and Mulally, even while discussing other very qualified candidates like former Nokia Oyj CEO Stephen Elop; Tony Bates, the Executive Vice President of Microsoft's Business Development and Evangelism Group; or former Microsoft executive Paul Maritz. They want to see someone come in that can take Microsoft's potential to the next level.
In an email to Microsoft employees explaining the acquisition of Nokia's Devices and Services business, Ballmer himself wrote: "For Microsoft, this is a bold step into the future and the next big phase of the transformation we announced on July 11." The company, and those watching it, realize not everyone will be up to this task; it will take the right combination of experience, skills and motivation to successfully see it through.
Don't Miss: Analyst: Here Are Apple's MacBook and iPad Plans for 2014.