Could Facebook Make More by Dumping Ads?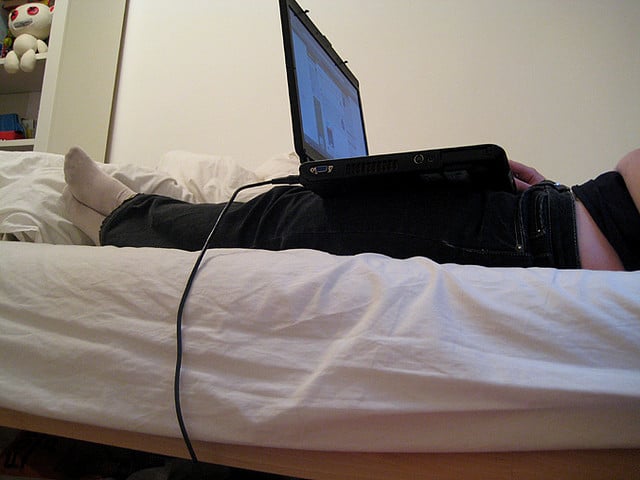 Facebook (NASDAQ:FB) smashed analyst expectations when the social media giant reported its quarterly earnings after the bell on Wednesday, with growth being driven by the successful monetization of mobile ads.
Facebook's mobile ad revenue made up 41 percent of the company's total ad revenue, up from 30 percent last quarter and virtually nothing a year ago. Analysts had been cynical about Facebook's prospects of making money off mobile ads, and Facebook has proven its naysayers wrong. The company posted 53.1 percent revenue gain to $1.8 billion, and adjusted earnings per share grew 58.3 percent to 19 cents. Both those figures topped analyst estimates, which placed revenue around $1.6 billion, and earnings at 14 cents a share.
A recent study from Greenlight shows that Facebook could make even more money from its ads, by offering to get rid of them for a price. The group polled 500 people globally to see how willing they'd be to pay Facebook to not see ads. Fifteen percent responded that they'd be willing to pay a monthly fee to keep their Newsfeeds free of ads, with 8 percent saying they'd pay up to $10 per month for such a service.
That study was prompted by Twitter's Biz Stone, who has insinuated that Facebook could make $12 billion a year by charging 10 percent of the site's 1.1 billion users $10 a month to have an ad-free Facebook experience. That $12 billion figure is three times more than the site made on ad revenue last year.
Facebook redesigned its Newsfeed back in March, so that the desktop and mobile experiences would look more similar. Greenlight Chief Operating Officer Andreas Pouros pointed out that while the new format allows Facebook to copy how successful its mobile ads have been on PCs as well, it could soon lead to a conflict between cramming in ads to make more money, and maintaining a positive user experience.
The Greenlight study also showed that 70 percent of users "rarely" or "never" click on ads on Facebook, leading Greenlight to suggest that the social media site "pace itself a little less aggressively" on allowing ads to fill up users's Newsfeeds. Pouros noted that a similar problem killed search engine AltaVista, when Google (NASDAQ:GOOG) brought in a cleaner and more user-friendly search experience.
Instagram's recent launch of Instagram video has led some to suspect the next big thing for Facebook's ad revenue will be short video ads, similar to those used on popular video-sharing app Vine. While video ads represent a new way for advertisers to attempt to connect with consumers via social media, it seems as though Facebook might be better off if it offered the option to get rid of ads altogether for a monthly fee.
Follow Jacqueline on Twitter @Jacqui_WSCS