Could Hulu Soon Become Ad-Free?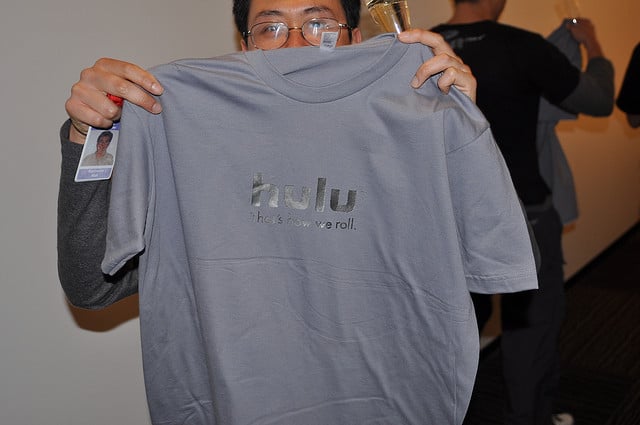 Hulu CEO Andy Forssell spoke about the company's prospects for becoming an ad-free service at the Goldman Sachs Communacopia conference in New York on Wednesday. Forsell said he foresees Hulu charging its users a bit more for an ad-free experience, a move that would help the online TV streaming service compete more aggressively with rival Netflix (NASDAQ:NFLX), which doesn't have ads.
Hulu is jointly owned by Walt Disney Co. (NYSE:DIS), Comcast Corp.'s (NASDAQ:CMCSA) NBCUniversal, and 21st Century Fox (NASDAQ:FOXA). Disney, Fox, and Comcast invested an additional $750 million in the company after taking it off the auction block this summer.
Disney and Fox have disagreed over the streaming service's direction, and Comcast can't exercise operational decisions due to its ownership of NBC. The companies decided to work out their differences and retain control over the company rather than give in to $1 billion bids from AT&T (NYSE:T) and DirecTV (NASDAQ:DTV).
"What the $750 million lets us do is press down the accelerator and grow (the subscription business) faster, both through content and marketing," Forssell said, according to a report from Variety. "We want to get it to scale."
Hulu has already made some content deals with the cash, including one with BBC Worldwide North America, which will give the streaming service access to shows like Sherlock and Doctor Who. That deal is not exclusive — Netflix has access to the same programming — but it is a step toward Hulu's first priority of gaining more content. Forssell said that increasing its content offerings is more important for Hulu than ridding the service of its ads just yet.
Hulu currently offers two services: Hulu.com is free and has three 30-second ads per half hour of programming, and Hulu Plus costs $7.99 per month — the same as Netflix's streaming service — and has just two 30-second ads per half hour. Hulu.com is profitable, and Hulu Plus is on its way to reaching a profit, Forssell said, via Variety.
"Allowing people to pay more and not have advertising at all, I think that's the right path long term," Forssell added. "I'm a big believer in choice … I believe over time we should introduce an ad-free service."
Follow Jacqueline on Twitter @Jacqui_WSCS
Don't Miss: Box Office Preview: 8 New Films With Something for Everyone