Could This Big Acquisition Save Nokia?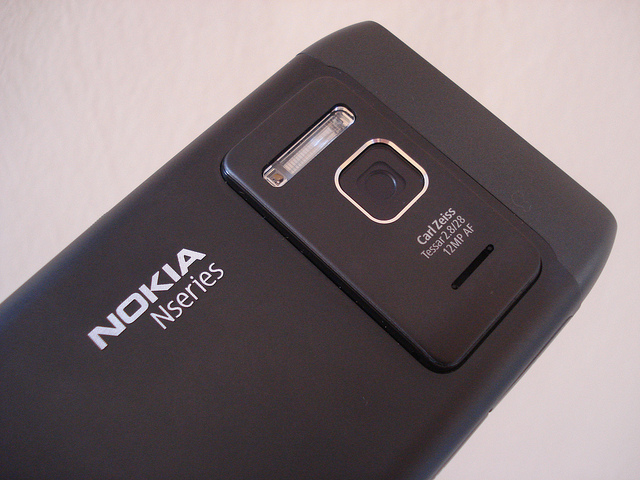 According to a report from Reuters, Finland-based Nokia (NYSE:NOK) is looking into a possible purchase of the American equipment maker Juniper Networks as a way to grow its Nokia Solutions and Networks unit while the company completes the sale of its handset division to Microsoft (NASDAQ:MSFT). The story was first reported by the German publication Manager Magazin Online, which heard about the plans from unnamed sources familiar with the matter.
Manager Magazin said that NSN's chief executive, Rajeev Suri, has come to the U.S. to speak directly with Juniper about the acquisition, which would be one of Nokia's largest, as Juniper has a market value of $13.7 billion.
The move would be advantageous for Nokia, as its network business has performed poorly. Since it will be one of the major assets left after Microsoft takes Nokia's smartphone business, pouring money into NSN would be a move to restructure Nokia's business to focus more heavily on network services. Analysts cited by Reuters said that smaller network players will likely in the coming years seek to combine with bigger companies that have more money to spend on research and development.
Nokia's Lumia line of smartphones, which are powered by Microsoft's Windows Phone operating system, have been largely unable to compete with devices made by Apple (NASDAQ:AAPL) and Samsung (SSNLF.PK). Since recent research has predicted that those two behemoths will continue to dominate the smartphone market in developed countries, it looks like selling the handset unit to Microsoft was a smart move. As for Microsoft, it's hoping that owning the unit itself will allow the company to fully leverage its power to make and sell smartphones. Microsoft has struggled in recent years in part due to its failure to capitalize on mobile soon enough.
In its most recent financials, Nokia reported that its overall business suffered a net loss of 25 million euros, or $34 million, in the last three months of the year. Nokia's handset unit, which is now considered discontinued operations, reported fourth-quarter revenue of 2.63 billion euros, or $3.59 billion, a 29 percent drop from the year-ago quarter and a decrease of 4.5 percent from the previous quarter. Nokia did say that it sold 30 million Lumia handsets throughout 2013, about twice as many as in 2012. With those discouraging results, Nokia isn't sad to see the unit go.
Unfortunately, the networks unit didn't perform much better. Revenue generated by the company's Solutions & Networks unit — which will account for 90 percent of Nokia's total revenue after the sale of the handset unit is closed — totaled 3.1 billion euros, or $4.23 billion, a 22 percent decline from a year ago. In preparation for the moment when the unit becomes practically the sole driver of Nokia earnings, NSN has narrowed its focus, selling off businesses like optical networks to focus solely on mobile broadband equipment, and these divestments are partly responsible for the fourth-quarter drop.
Making a big acquisition like Juniper could be the strong move Nokia needs to make if it expects to survive depending mostly on its networks services unit.
More from Wall St. Cheat Sheet:
Follow Jacqueline on Twitter @Jacqui_WSCS