Could Time Warner Cable Customers Lose CBS?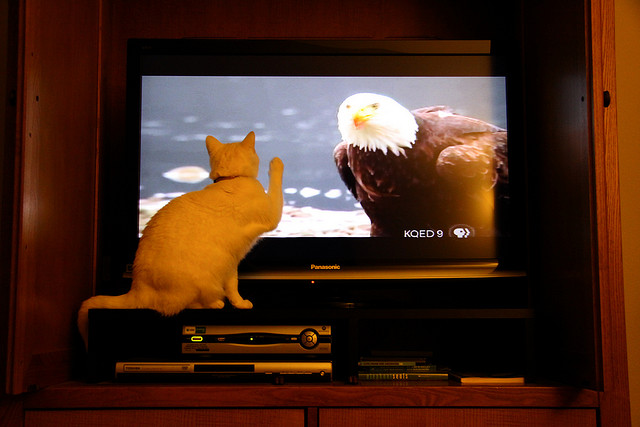 Time Warner Cable Inc. (NYSE:TWC) may not renew a contract with CBS Corp. (NYSE:CBS), because the network is asking too much money for the rights to its programming.
That means subscribers to Time Warner's pay-TV service may lose CBS on their service. According to a statement from Time Warner cited by Bloomberg, CBS is asking 600 percent more than its affiliates receive for access to their programming. CBS is trying to take advantage of new fees networks can charge TV providers to rebroadcast signals that are free over the airwaves. Before those new fees were enacted, pay-TV providers could get access to networks' content for much less.
The retransmission fees have thrown a wrench into negotiations between networks and pay-TV providers, and CBS has been aggressive about pursuing the highest fees it can get. CBS's retransmission fees have risen 14 percent in the most recent quarter.
The network is running TV ads warning customers in New York, Los Angeles, and Dallas that they could lose their favorite CBS shows as soon as next week if no agreement can be reached, according to the New York Times. CBS is the number one network in the U.S., and it's using that status to negotiate higher prices.
Time Warner, on the other hand, is adamant that it won't buckle under pressure from the network. In a statement seen by Bloomberg, spokesperson Maureen Huff said that CBS Chief Executive Officer Leslie Moonves "has said 'the sky is the limit' when talking about the price he thinks he deserves for his CBS stations, and he clearly means it. He doesn't seem to care about our customers' budgets or the going rates for CBS programming."
The deal could also affect customers' access to Showtime programming, as that premium channel is owned by CBS. CBS is trying to get Time Warner customers who are fans of the network to turn to one of Time Warner's rivals for their pay-TV.
Networks usually have the most leverage in these types of situations, as they provide the content customers are paying to see, but TV providers like Time Warner have shown increasing resistance to the demand for higher retransmission fees.
Follow Jacqueline on Twitter @Jacqui_WSCS
Don't Miss: Is Netflix Slowly Killing Pay-TV?